Before Starting
If your organization is composed of multiple independent entities (chapters, branches, etc.) the advanced groups feature will allow you to link them to your organization.
The advanced groups function as "child" platforms to your main platform and they have a certain amount of autonomy. They can also contain their own simple groups.
We will cover the following topics in this article:
The Types of Advanced Groups
There are two types of advanced groups, which vary in their relationship to the main platform.
Dependent advanced groups are considered to be non-distinct entities within your organization. Their settings are defined within the main platform.
Independent advanced groups are considered separate legal entities, so they usually make their own settings.
The type of advanced group is decided at the time it is created and cannot be changed afterwards.
Create an Advanced Group
To create an advanced group, go to the Community > Groups tab and click on New Group.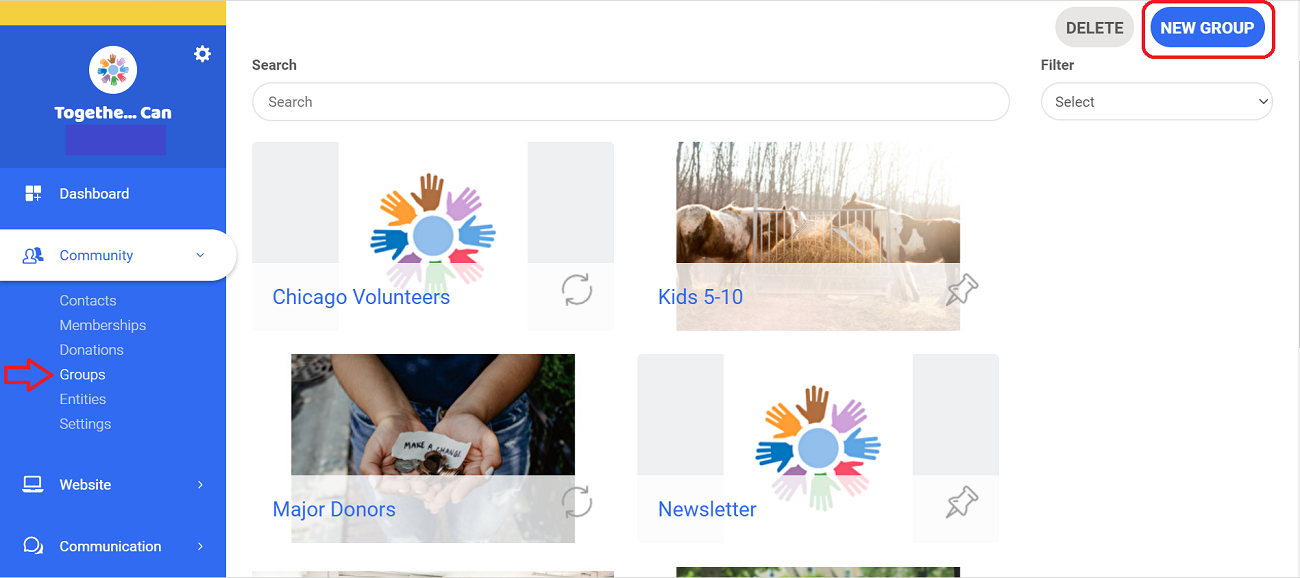 A pop-up window will then open. Click on Find Out More to launch the creation of an advanced group.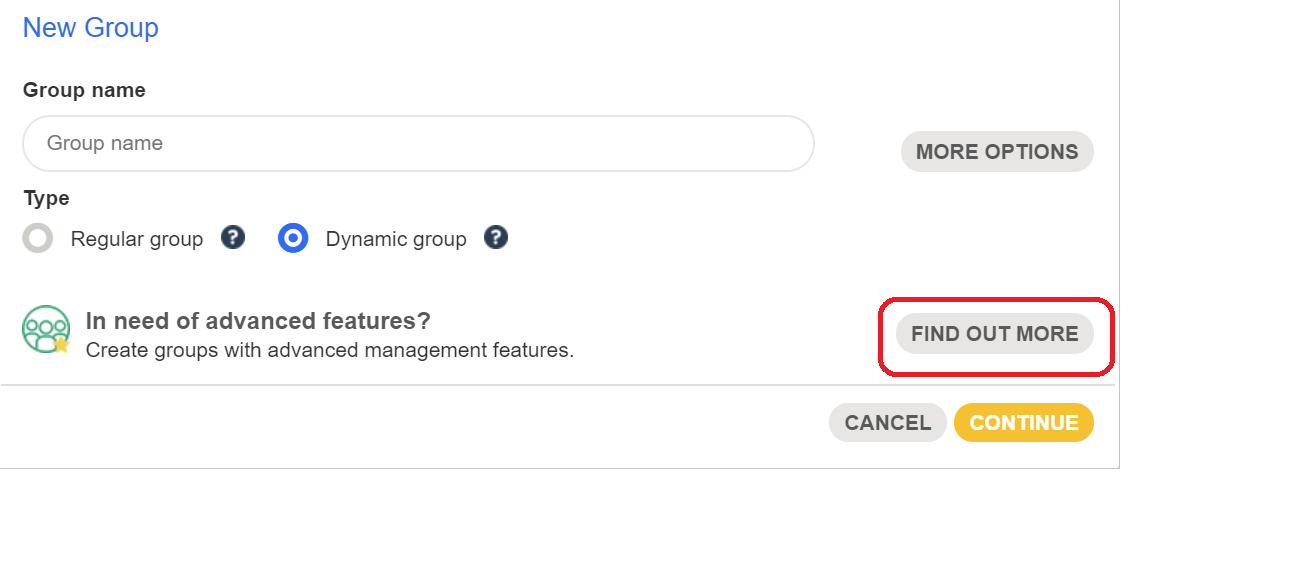 Then fill in the name and information of the group.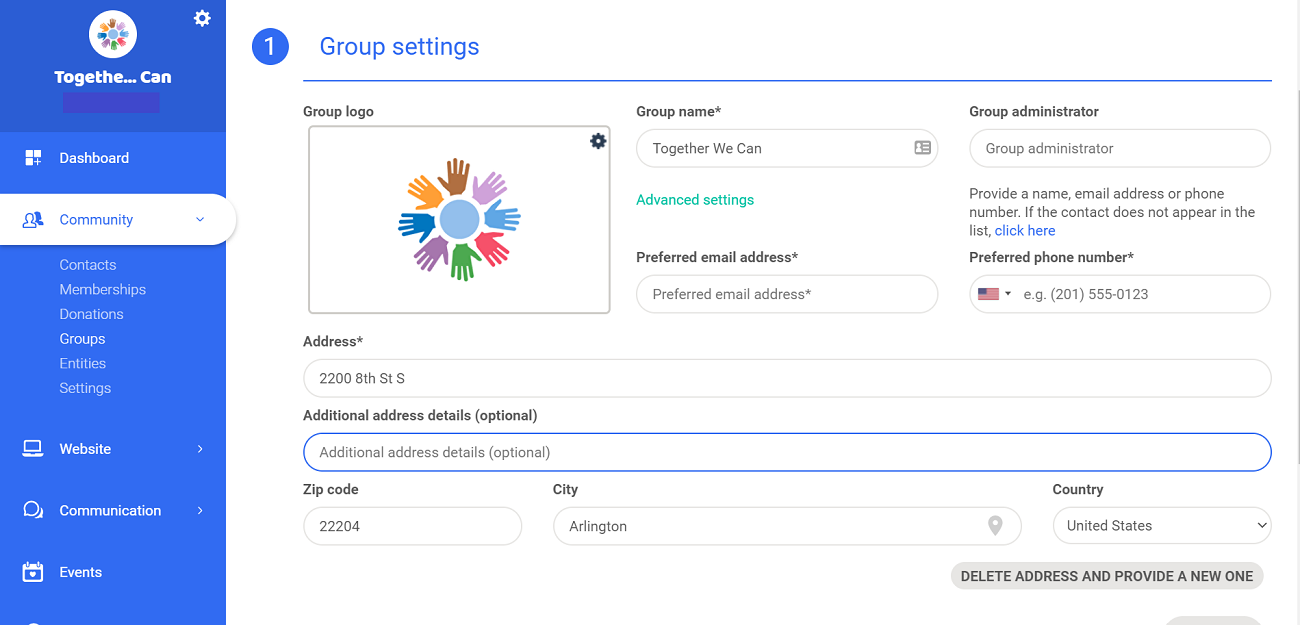 You can then decide which features to activate for your new advanced group.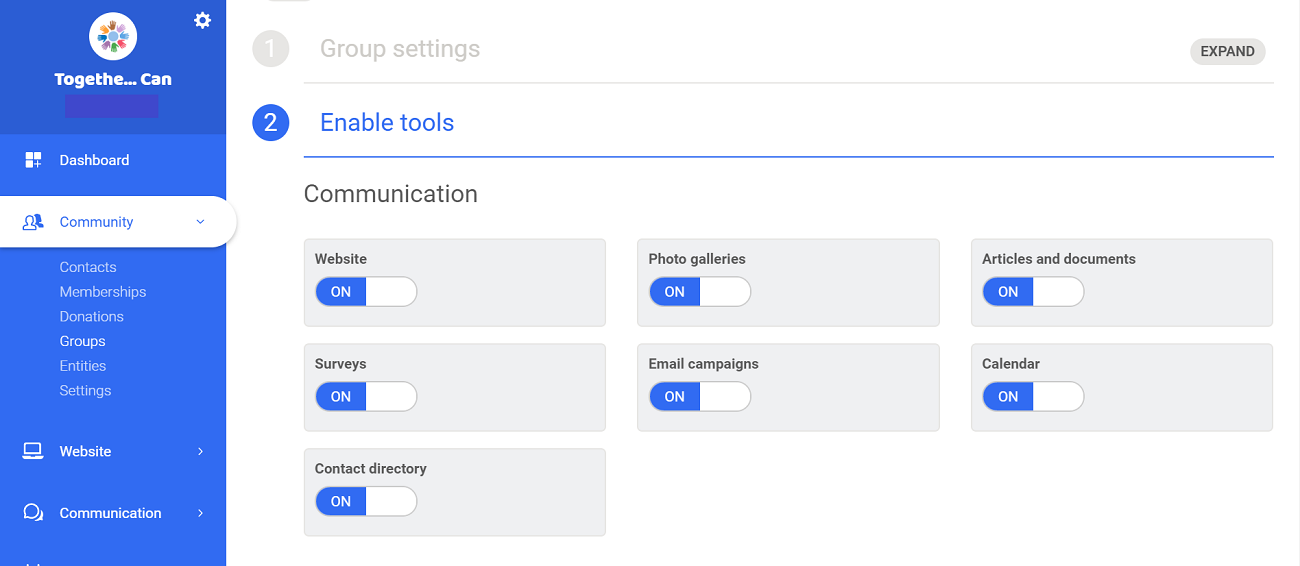 Lastly, choose what type of group it is: dependent (an entity within your organization) or independent (separate entity).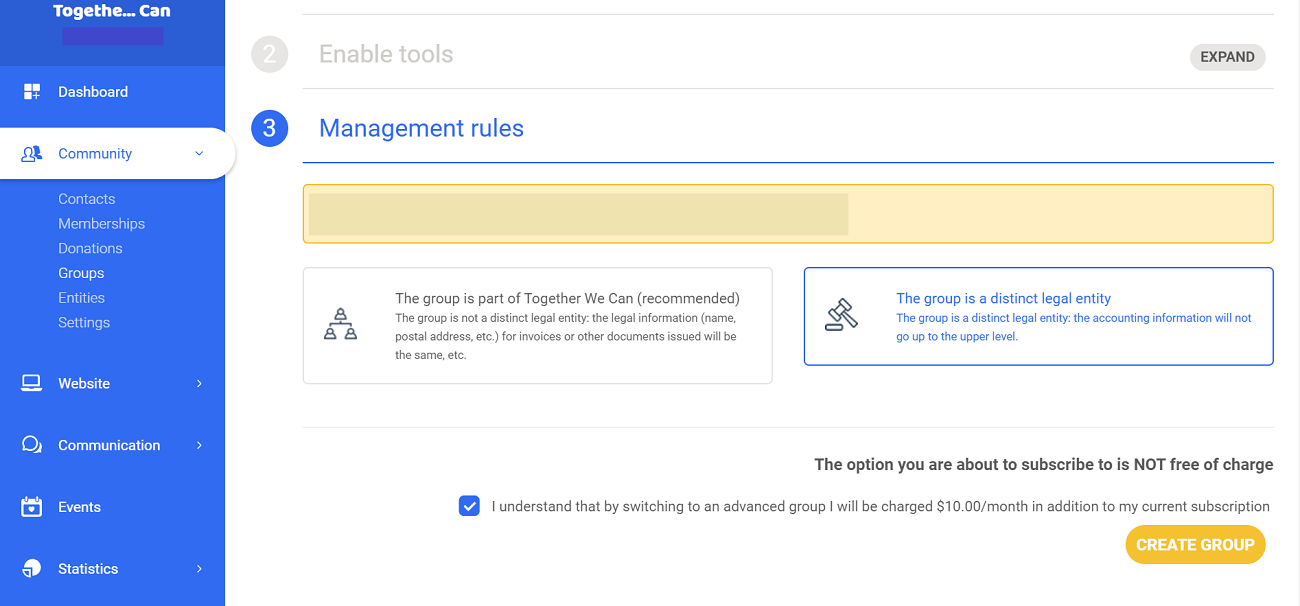 You will be charged $15.00/month per group, as soon as the group is activated.
Functions with the Main Features
Community
The functionality is similar for all types of advanced groups: any member created in an advanced group will also appear in the Community tab of your main platform. Similarly, all advanced groups will be able to create and publish their own membership and donation campaigns.
It is possible to merge member accounts (merge two created accounts that are meant for the same person) from the group. However, the validation of a created account and the management of archived members is done on the main platform.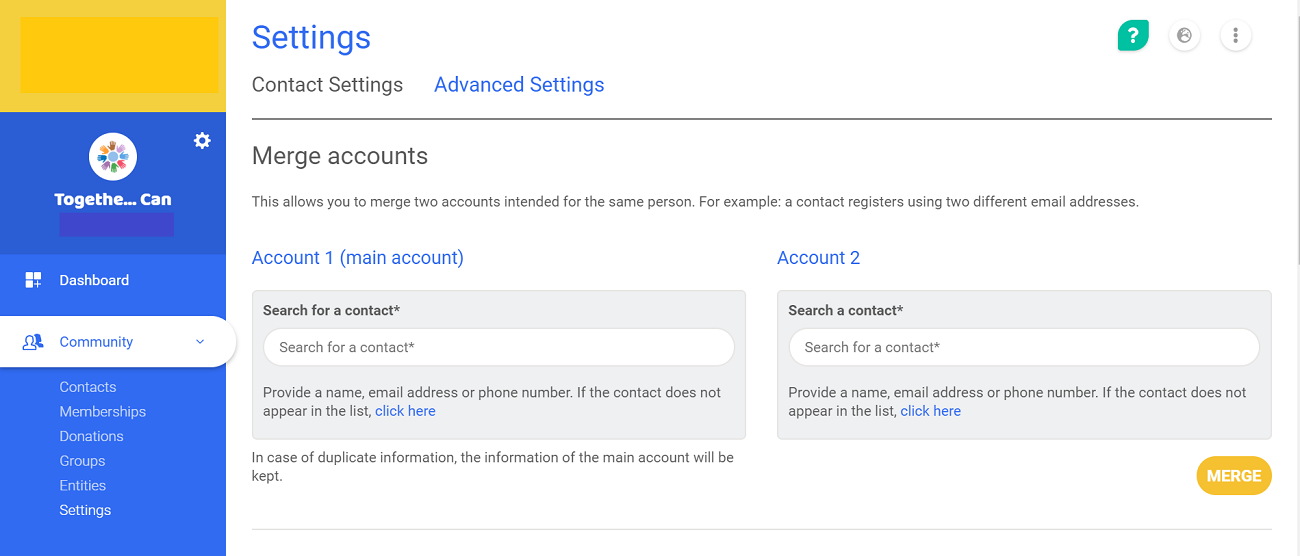 Website
All types of advanced groups will have the choice between their own pages on the main platform's website or their own separate website.
You can access this configuration by going to the Group Pages > Main Settings > Website Type page.

Email
All types of advanced groups will be able to send their own email campaigns.
The emails used by a dependent advanced group will use the elements (logo, name, address, etc.) of your main platform.
Manage Administrator Rights
You have the ability to appoint administrators by going to the Settings > Administrators page.
Like for your main platform, you have the possibility to assign administrator rights.
As with your main platform, you have the possibility to give a general administrator main access right or grant them access per feature.
It is not possible to give one right per feature at the platform level (main or advanced group) and a main right at a lower level (advanced or simple group).