Before Starting
If you have chosen to set up your domain name yourself in the OVH domain registrar, this article will give you a step-by-step guide on how to do it.
The following points will be covered:
If you are having difficulties in doing this, we offer a paid option to set it up for you. You can choose this option from the software, under Website > Settings and Themes > Domain name.
Adding a CNAME Entry
The Most Common Case
Log into your Manager account on the website OVH and choose your domain name.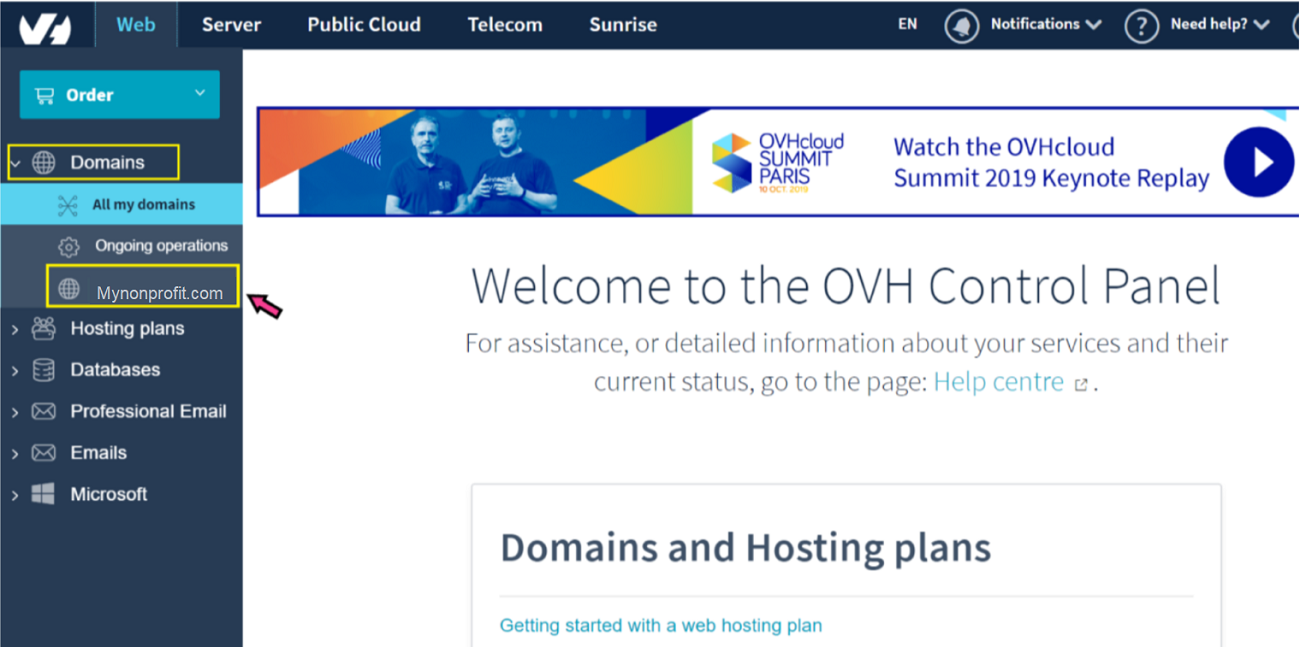 Head over to the tab DNS Zone and click on Add an entry on the right-hand side of the page.

Next, select CNAME.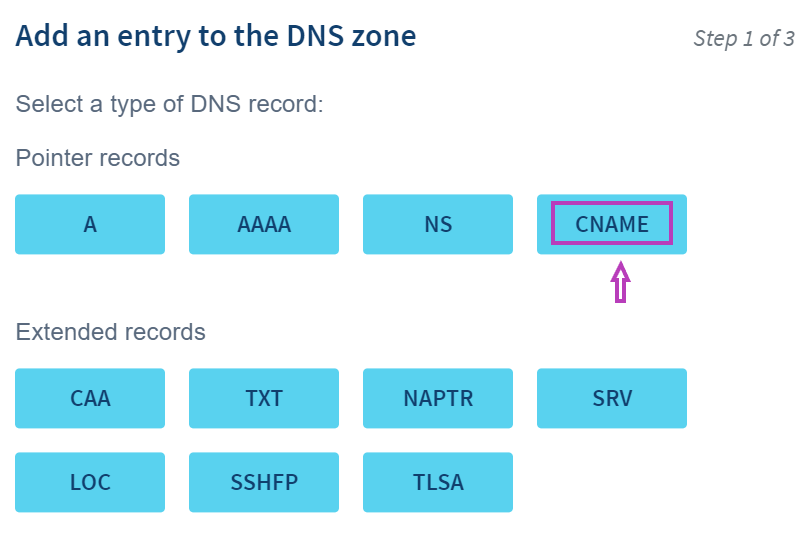 A pop-up window will then open, where a redirection of the type www IN CNAME springly-2.azurefd.net should be created. To do so, fill out the fields as follows: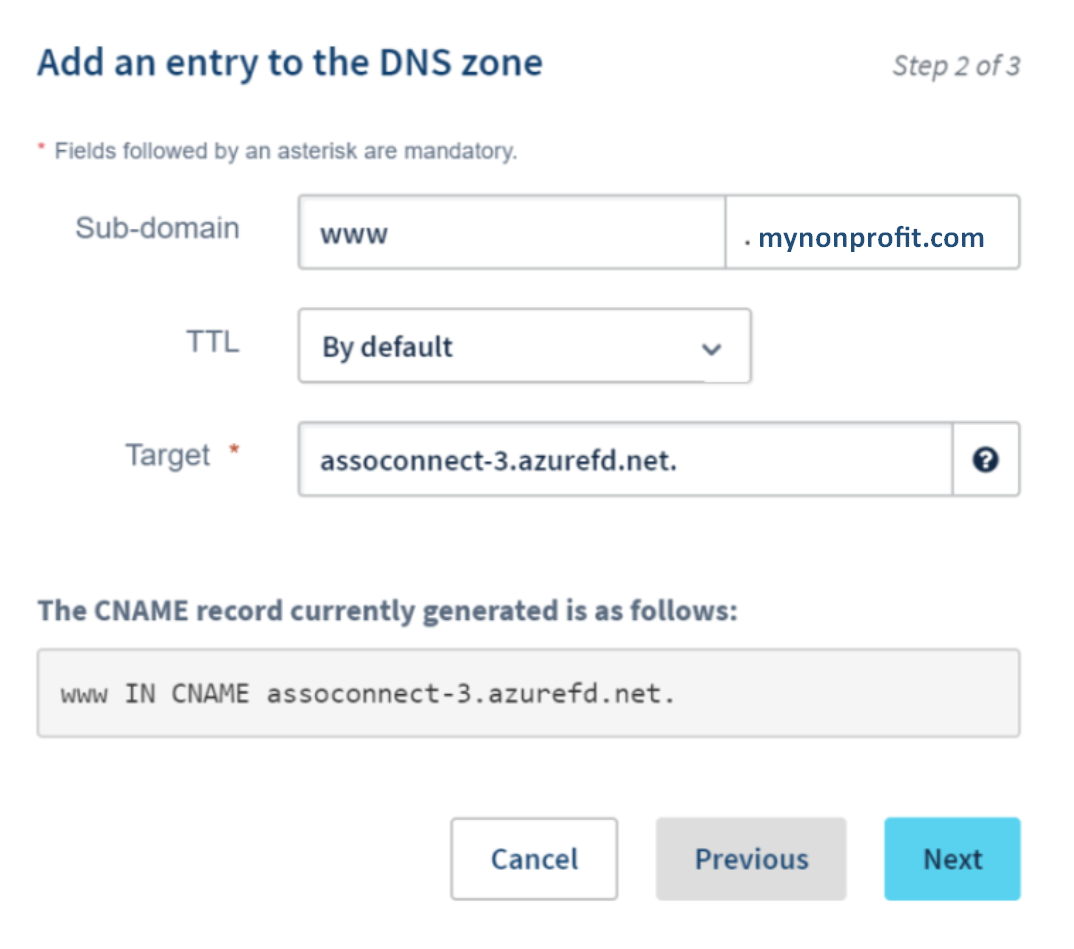 Press Next. Now, it's almost ready to go, you only need to save this in the software.
The target must be set to "springly-2.azurefd.net". For example, the website of Animal Rescue of Chicago's target is "springly-2.azurefd.net" and not "animal-rescue-chicago.springly.com".
Additional Checks
It is possible that your CNAME entry is not saved despite setting it up as indicated above. To be sure it is saved, make sure the zone DNS is in text mode.
If you do not see your entry added, it has therefore not been saved, this signifies that the operation has not worked. This can happen if other CNAME/TXT entries exist for the sub-domain ("www").
In this case, we advise you to:
Delete the TXT or A entries linked to the domain in question:
For example: www (either www.mywebsite.com TXT 3|welcome and www.mywebsite.com TXT I |us)
Delete the

CNAME

redirecting towards our servers and recreate it
Redirecting mywebsite.com to www.mywebsite.com (Optional)
This step is optional but recommended if you have saved an entry at CNAME under "www". Without this, your website will be accessible from the url www.mywebsite.com but not from mywebsite.com.
Click on the button Add a redirection on the right-hand side of your page.

Leave this field blank, and choose the option towards a website address, and then with a visible redirection.
Click on the option Permanent (301) and indicate in the fields your domain name (https://www.mywebsite.com, with the « www »). Do not forget to finish clicking through all the steps.
Check out OVH's help center for more information on their functioning.
Validating the Set Up on Your Side (Mandatory)
If you set up your domain name, you have to finalize this on the software's side as well. This action sends a request to our services, which will set off the last necessary steps (installing the SSL certificate namely).
Head-over to the page Website > Settings and Themes > Domain Name.

Choose the options I have a domain name and I want to set up my own domain name.
Next, you need to fill out the three steps required. Once these are completed, our team will link your domain name to your website under three working days.