Before starting
Your CRM is made up of all your contacts and their information.
You can choose to directly add contacts yourself into your community, or you can choose to let people create their own accounts and integrate your database if you use the website, donations, memberships, events, or store features.
This article will cover how to:
Manually add a contact
This is the most used method to create a profile. To do so, you create a profile for them in your CRM and fill out the information about that person.
Each time a new person is added to your community, an account is created automatically for them.
To add a person, head over to Community > Contacts and click the button Add, then Add a contact.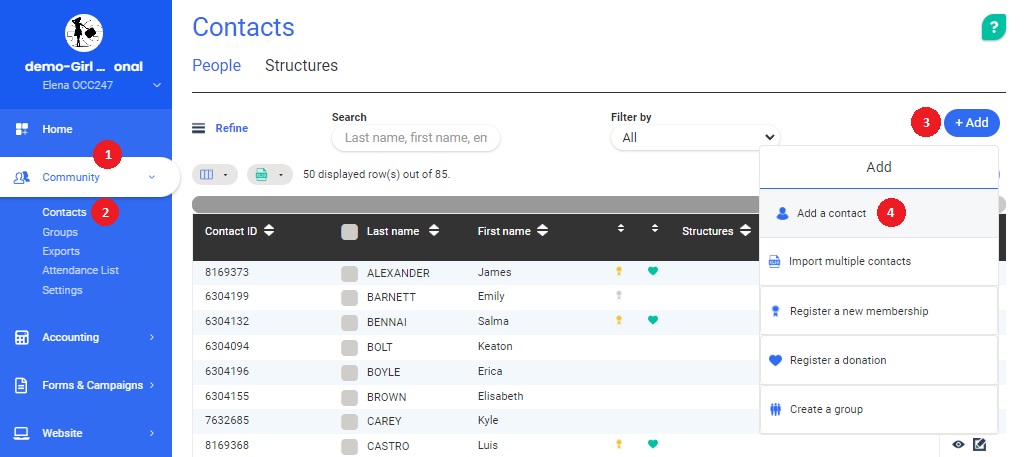 You will then be brought to the page used to create a new contact, where you can fill in all necessary information on them. Once done, click on Save at the bottom of the page.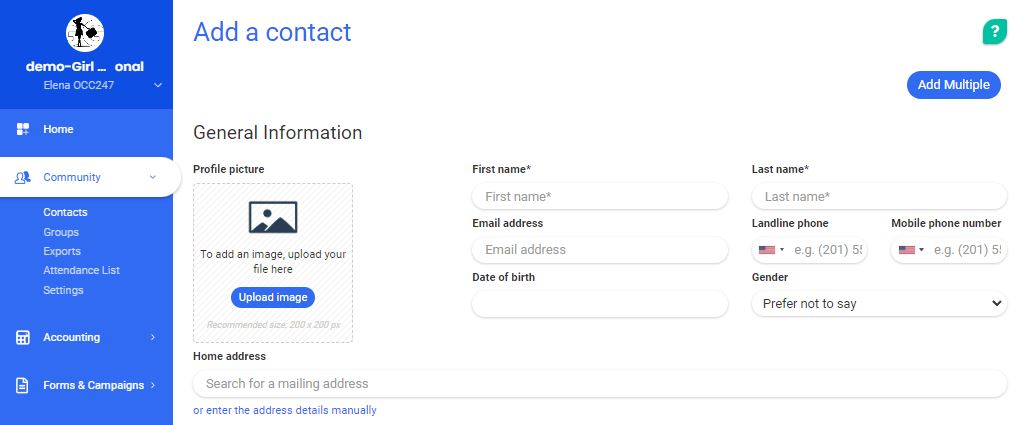 Additionally, when adding a person, you can choose to:
Add this person to a group
Alert the person that they have been added to your CRM
From then on, your members can configure their accounts (if you chose this setting), and they can choose their own password.
You can also choose to import multiple contacts using an Excel file.
Add a contact through the Website
If you have activated the Website feature, it is possible for people on your website to create an account for themselves.
The creation of an account is done via the Login page. This page can be opened through the login button placed:
At the bottom of your website (by default)
Or if you wish, at the top of the page
The visitors can then click on the button Create an Account, allowing them to create a profile for themselves, and enter all their information.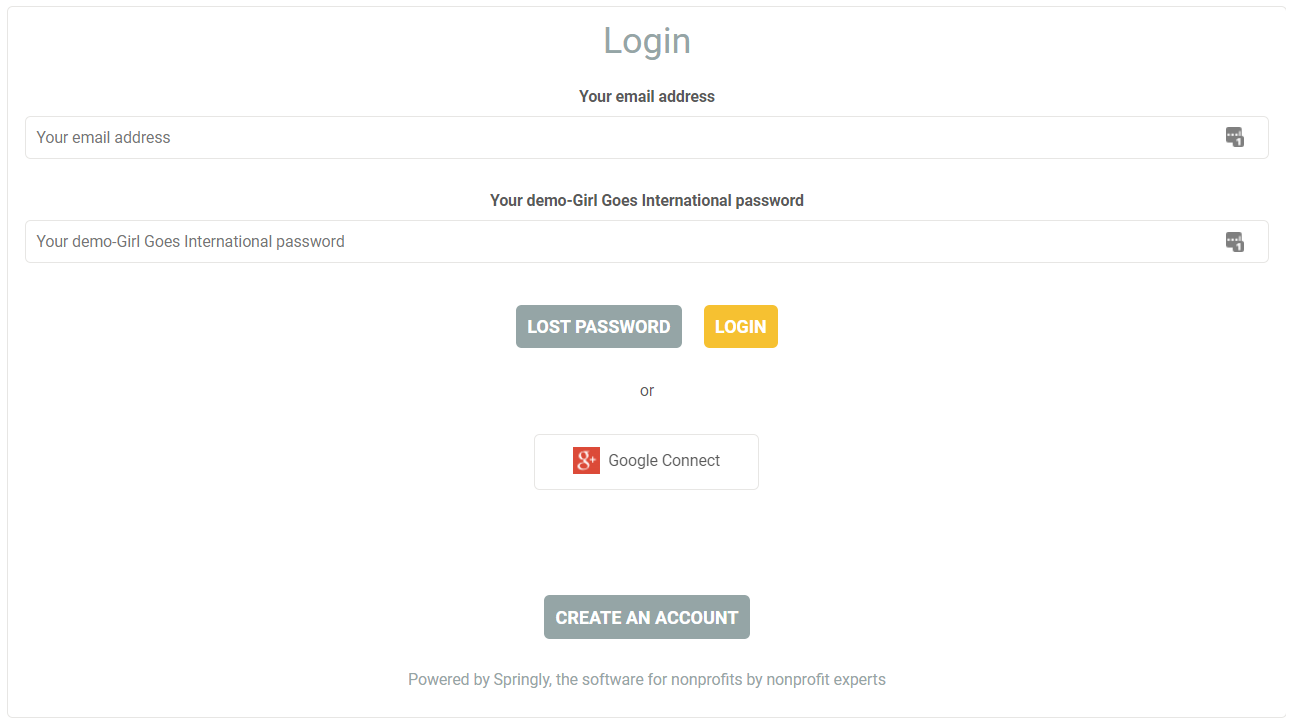 Add a contact through a Campaign
Membership
If you have activated the Membershipsfeature, people will automatically be added to your CRM when they register through the campaign form.
A person who is not yet in your CRM, can become a member and create an account. It is possible for users to register without creating an account, which will still automatically create a profile in their name. You can then email them to create a password.
So that people can access the campaign without creating an account beforehand, the campaign needs to be made accessible to all, without any restrictions.
Donations
If you have made the campaign accessible to all, people who are not in your CRM can also donate. In this case, an account will automatically be created for them.
Adding a contact through the Newsletter
You can set up a button on your website, allowing people to directly sign up for your newsletter.
To do so, head over to Website > Settings and Themes and click on the section Footer:

Next, on the new window, click on +Options, which will allow you to decide whether to save these new contacts to your CRM or not. Activate the option Add to the Community.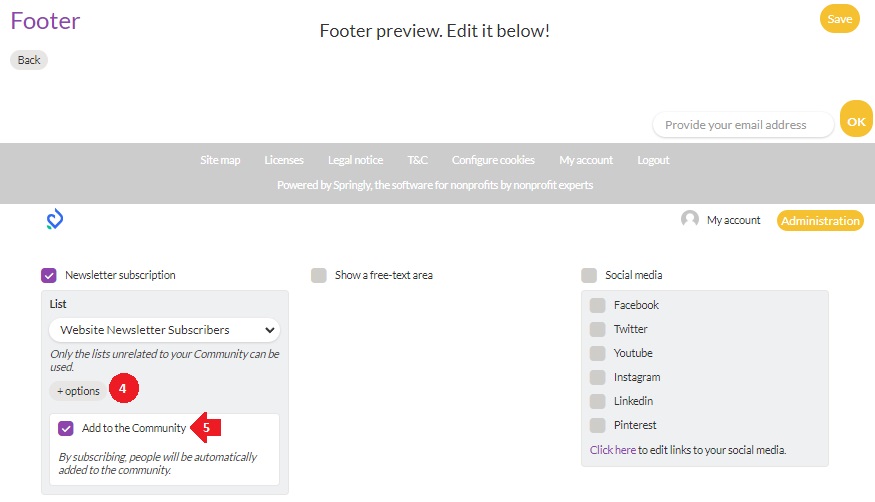 Now, when people sign up for your newsletter, they will automatically be added to your Community and be asked to fill in the information fields you will have set up beforehand.