Before Starting
If you are on the user side of your website, and you don't know how to log in to your admin area. Follow this guide!
Logging Into the Platform
You can access the software by clicking on the Login button (located at the top or bottom of the page).

Accessing the Administrator Section
After logging in, if you are an admin of the software, you will then notice an Administration Button at the top right hand side of the page. Click on it to access the admin section of your software.

Next, you will reach the admin section of the software. If you want to, you can go back to the website from Website > Go to Website.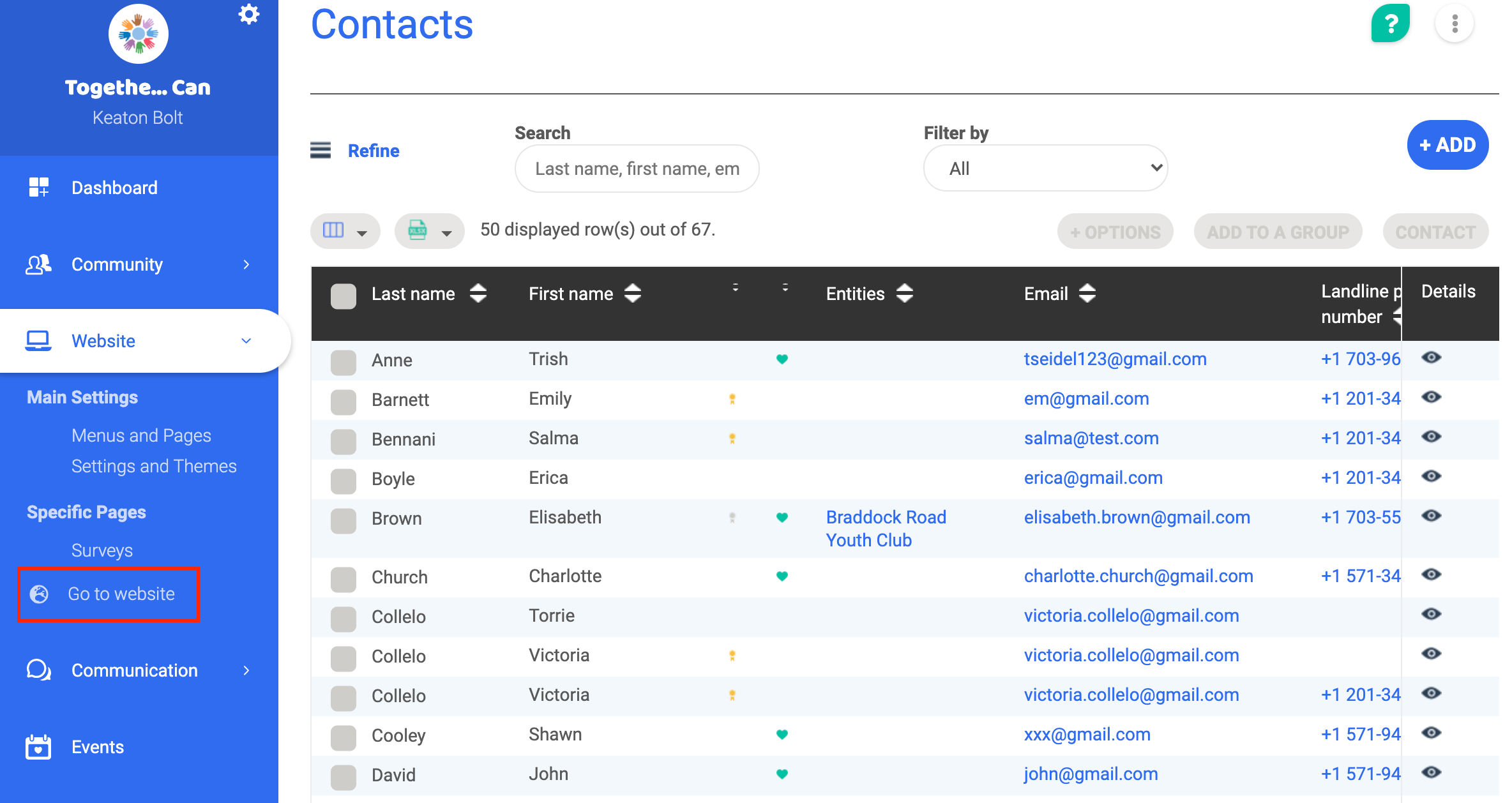 Accessing the Administrator Sector of a Group
From the Initial Login Page
Once logged in, you are redirected to an intermediate page allowing you to access the administrator area of your main platform or that of your groups. By clicking on the group you want to access, you are redirected to its administrator area.
In the case of an Advanced Group, the left-hand bar will be in green, as shown in the image below. A simple group will have a blue or green bar, depending on whether it is attached to the main software or an advanced group.

From the Main Software
From your main software, you can access your groups from the page Community > Groups by clicking on the group of your choice.