Before Starting
If you've created a donation, membership, or events campaign, or have sold products through your online store, you will have had to choose whether to accept online payments or not.
The money collected online is transferred to your e-Wallet, a virtual account linked to your bank account. This money belongs to you and can be transferred to your bank account at any point with the click of a button.
How an Online Account Works
We will use the example of two different buyers (Buyer 1 & Buyer 2) who each have different purchase amounts.
Overview of Buyer 1 and Buyer 2's payment process: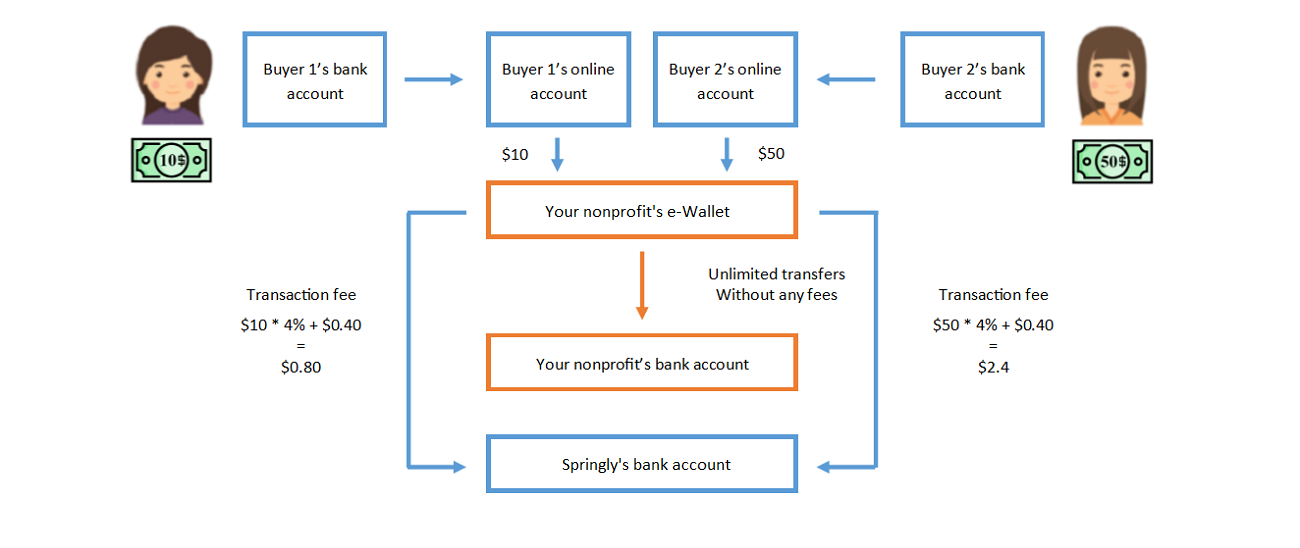 Payment
Buyer 1 and Buyer 2 have purchased from your online store. Buyer 1 will pays $10 by card, and Buyer 2 pays $50 by card.
A virtual online account will be created for each buyer, which will be credited by the amount each person pays. This step does not require any action from the buyers or the nonprofit.