In the case where you want to let third parties sign up for your association themselves (via the website), you can set up a registration page.
The basic information requested is First Name, Last Name, and Email Address, but you can ask for other information, required or optional, depending on your needs.
To do this, go to Website > Main Settings > Settings and Themes, and navigate to the bottom of the page.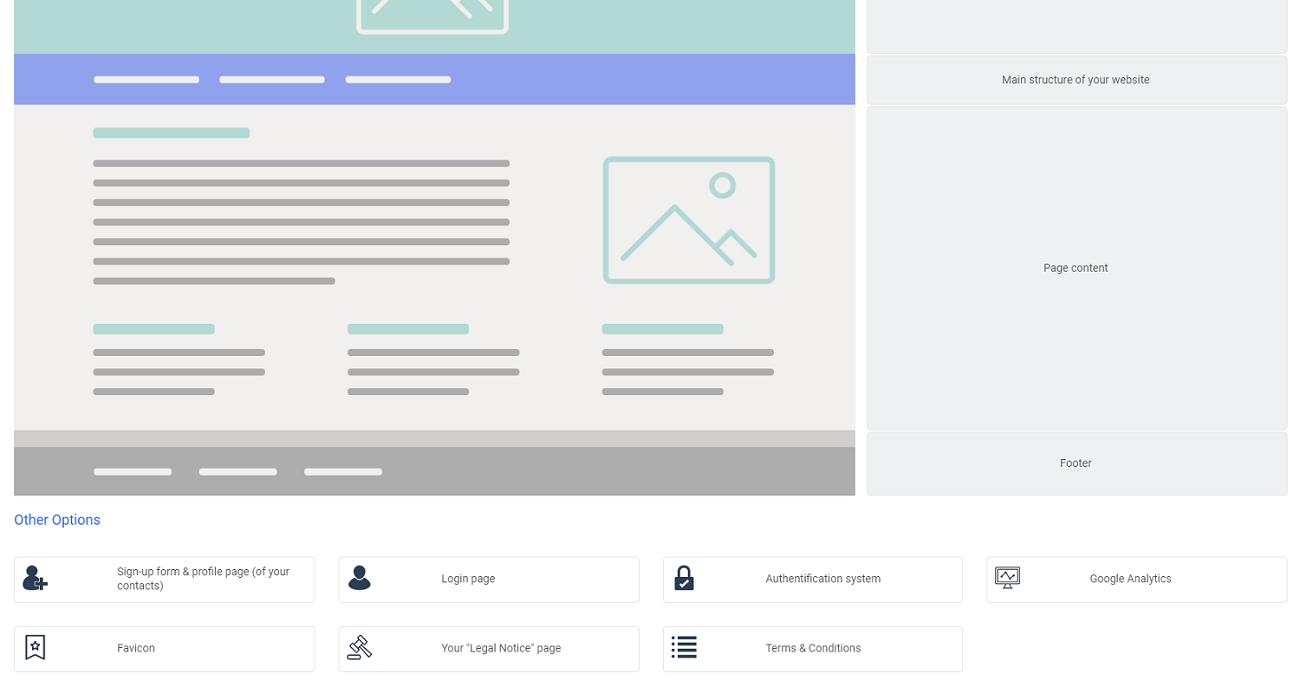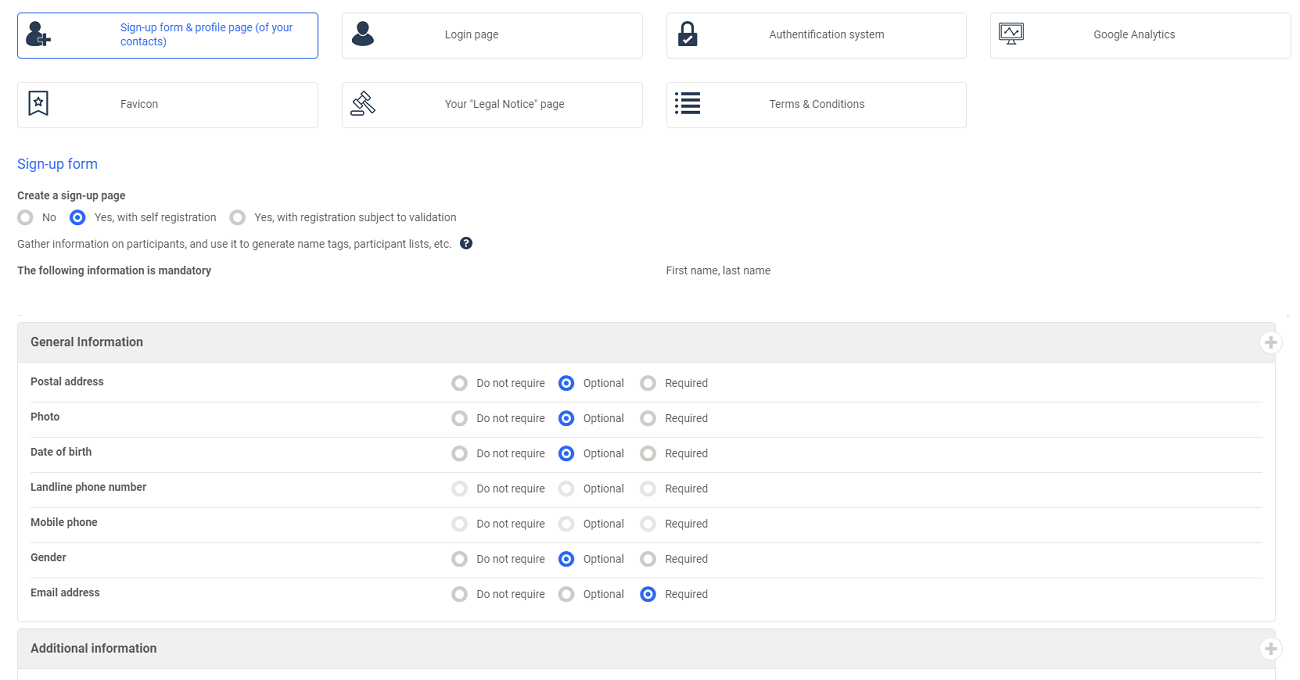 If the information you want to collect is not there, you can add it by going to Community > Settings.