Before starting
The software allows you to personalize your platform by integrating your organization's information into it. It is thus possible to set a personalized favicon.
In this article we will cover:
What is a favicon?
A favicon is an icon that symbolizes a website.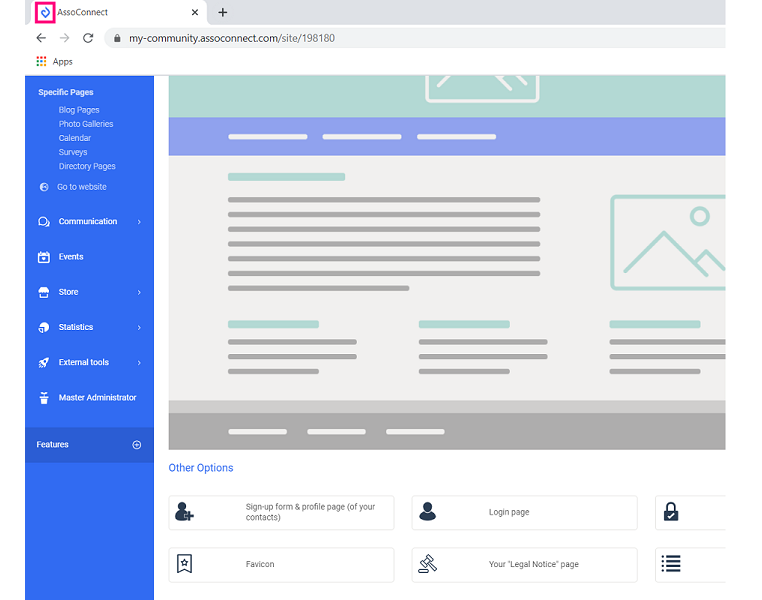 These icons are the icons that are visible in the address bar, bookmarks, or in the tabs of your browser.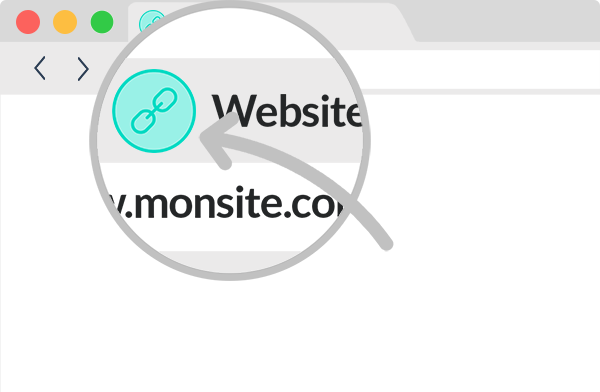 Add a favicon
To add your Favicon to your website:
Go to Website > Settings and Themes > Click on Favicon at the bottom of the page.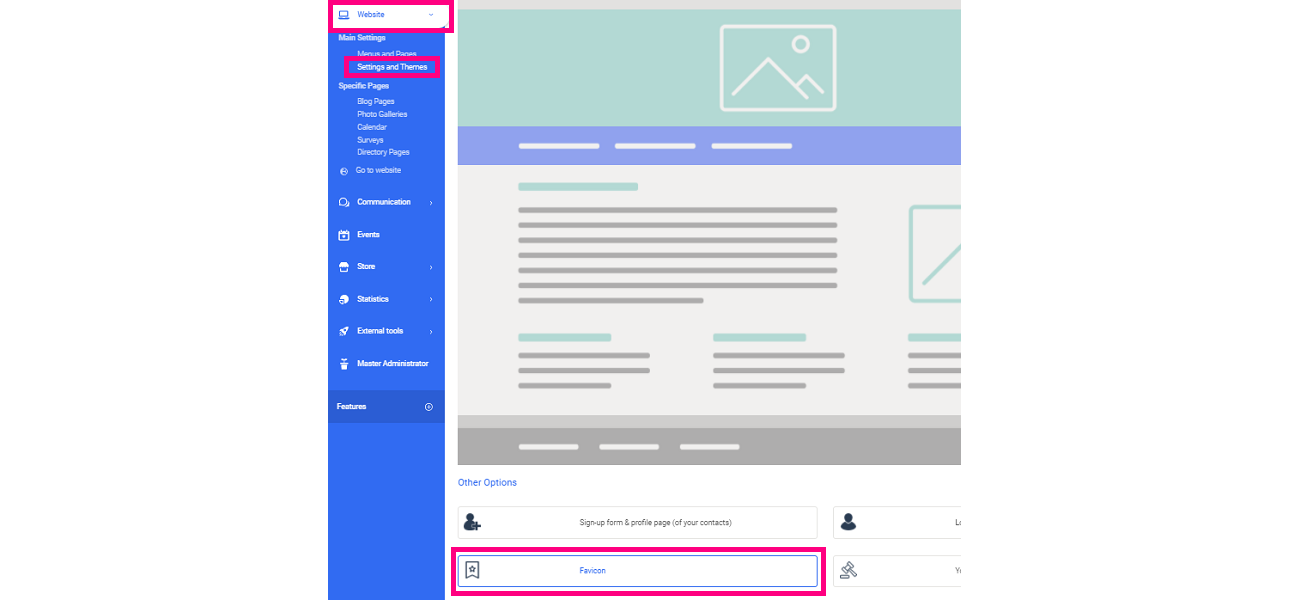 You can upload the image of your choice by clicking on send.
We recommend you add a square image that doesn't have too many details.
The optimal resolution for this image is 192px.
Click on resize to add your favicon: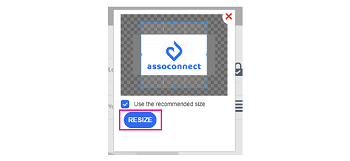 Then click on save.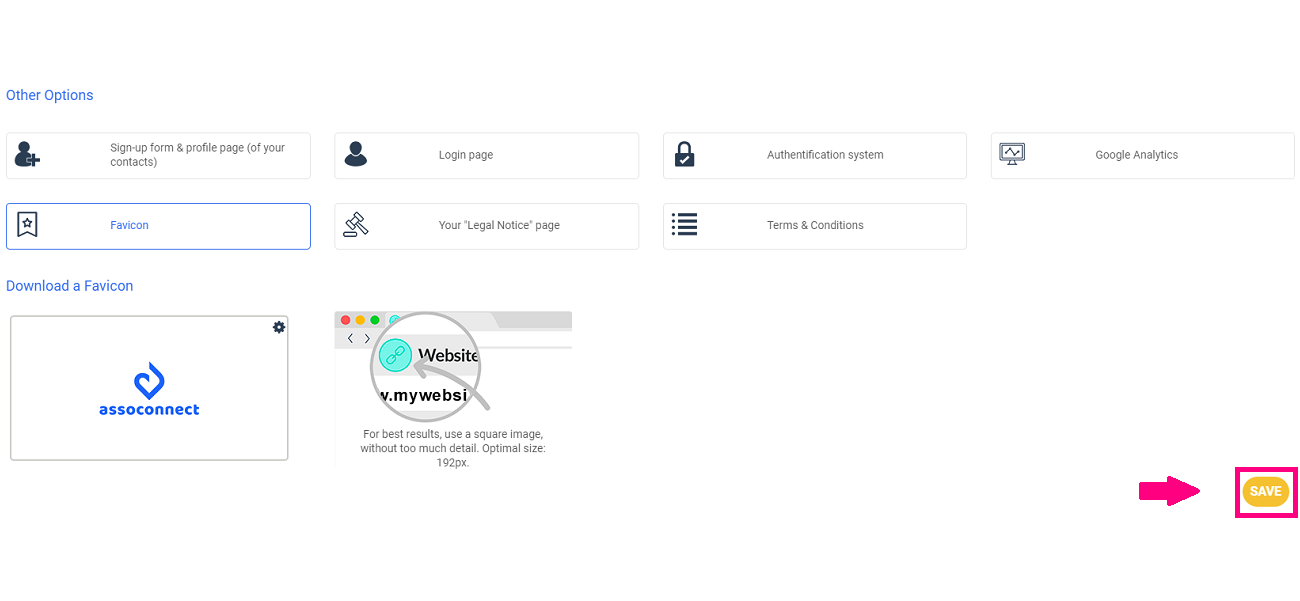 You can see the change by looking at the tab open in your browser.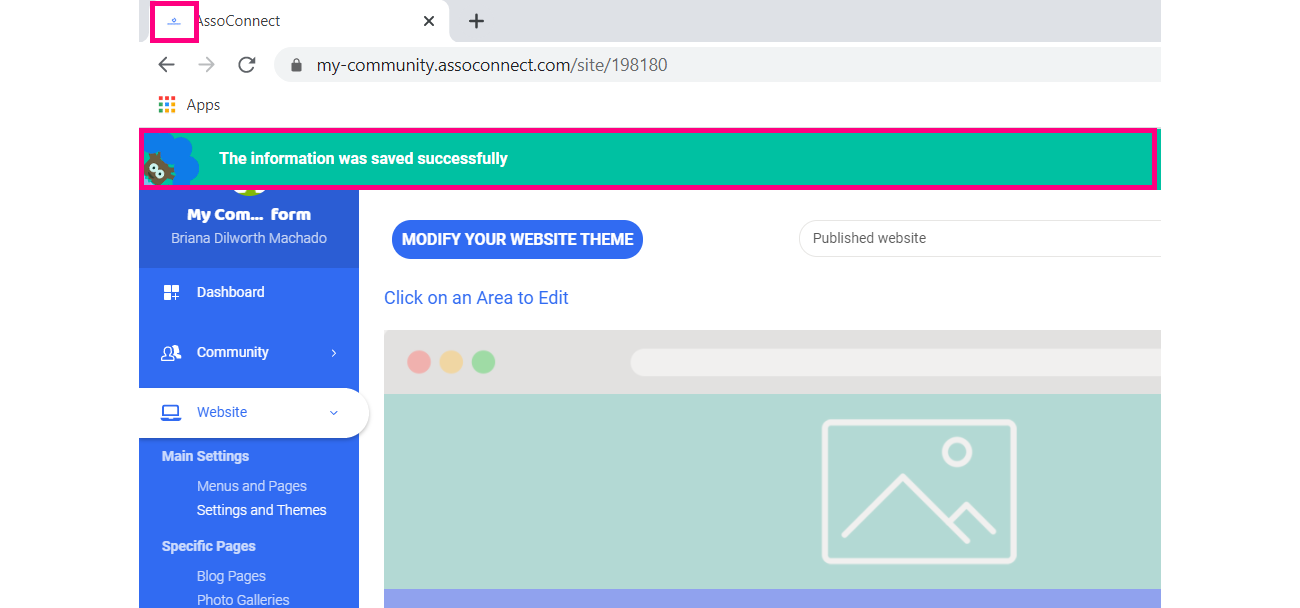 It is not possible to modify the favicon of an advanced group even if the group is independent. It will use the favicon of the main organization.