Before Starting
When adding one or multiple contacts to your membership campaign, you make a mistake concerning the transaction date. Rather than delete the entire transaction and start again, you can change the transaction date. This article explains how to do exactly that:
Change the Date of A Transaction
Go to Forms & Campaigns > Membership tabs.
Select the campaign you wish to edit, and click Manage
Go to the Members tab, where you will see the list of participants.
Click the Details icon of the participant whose transaction date you wish to modify.
Now, Click on the Edit button next to the Payment date and change the transaction date.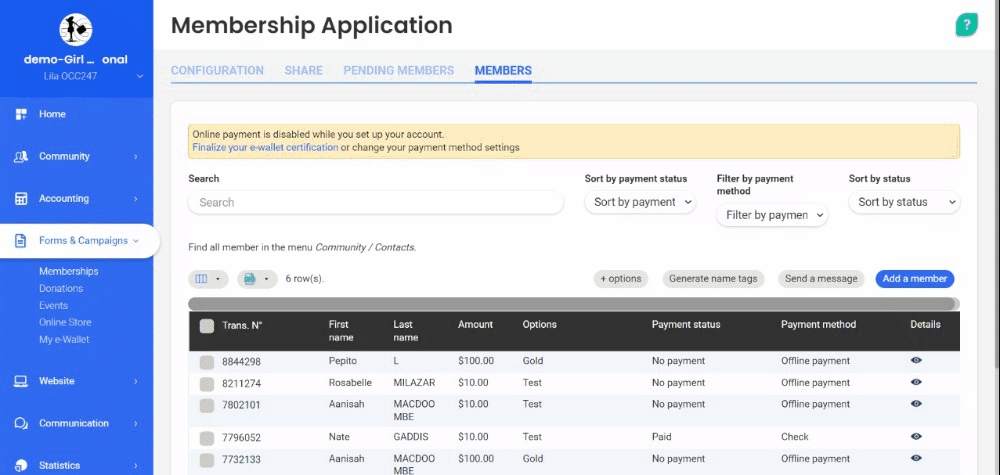 Implications of Modifying a Date of Transaction
First, you are confirming that the date of transaction (date of registration) did not happen on date X but on date Y.
Also, If you have only one payment linked to this sale (registration) and the payment date is the same as the sale date, then the payment date will also be changed. Therefore, the payment date will also read date Y.