On the Website feature, it is possible to add a login / sign-up page for your visitors. This page allows someone to log in or create an account to access their personal account with you or private content you may have.
To manage or create the sign up / login page, go to the Website feature and click on the Settings and Themes tab. You will find the Sign Up / Login button at the bottom settings of the page under Other Options.
Define Settings and Contact Information Needed For Sign-Up Form
You are able to set and define the settings and contact information needed for the creation of an account. To do so, follow these steps:
On the Website application, click on the Sign-up form button (as illustrated in image above).
Elements will be then be displayed
You will see the heading Create a sign-up page. You will have the choice between the three following options:
No: Person can not create an account from this log-in page.
Yes, with self-registration: Someone can create an account from the log-in page.
A "Create an Account" button will be displayed on the bottom of the Login page
No validation system will be in place
Yes, with registration subject to validation: Someone can create an account on the Login page. However, they will not have immediate access to their account and/or private content on your website. Their account will need to be validated by you beforehand.

Choose which account creation rule you would like to apply.


Once you have made this decision, you can then choose which information will be requested when someone creates an account.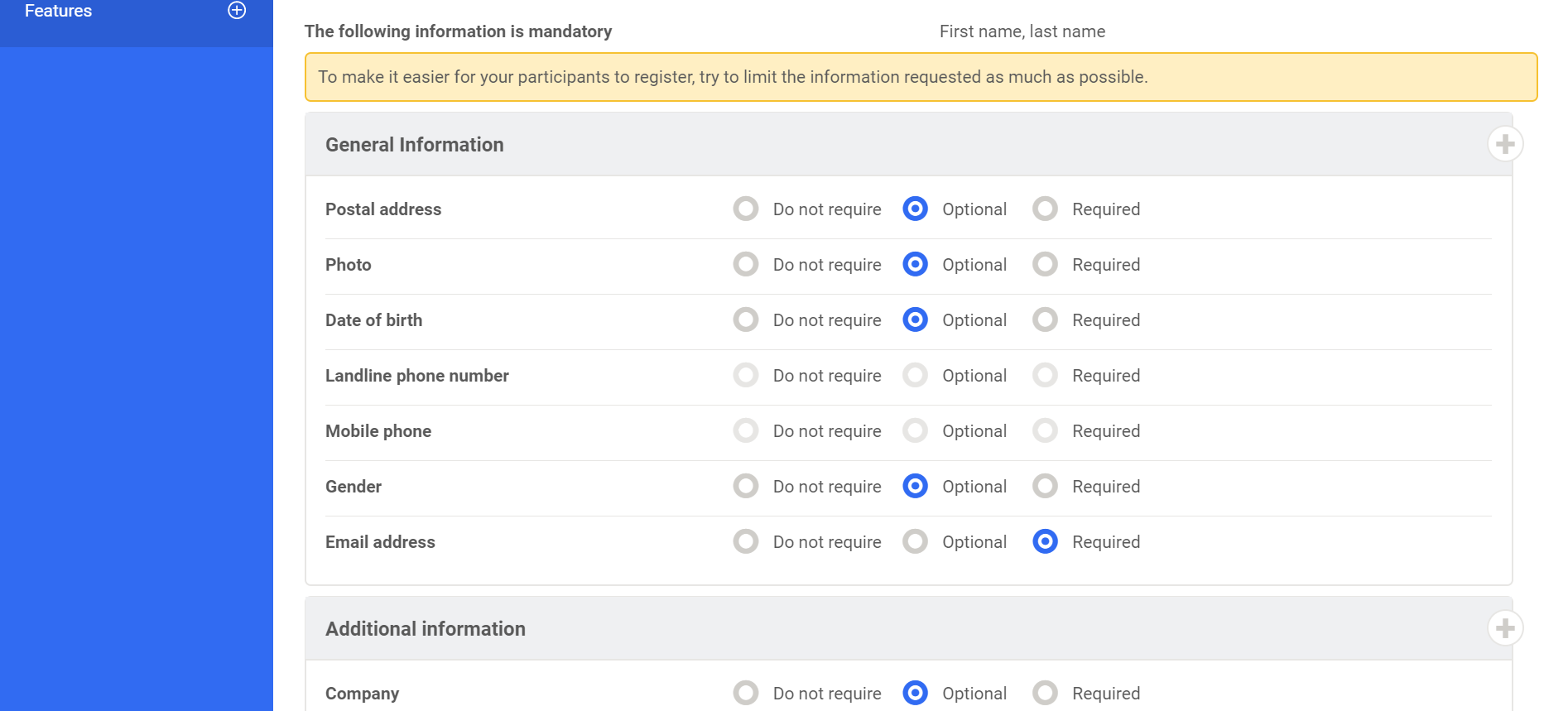 Save. Your changes have now been made.