To help with the accuracy of your data, we suggest that you search for an address using Google Maps when entering a new address.
This feature will search if the address you enter is listed in Google Maps. If it is not, then you can "click here" and fill in the address manually.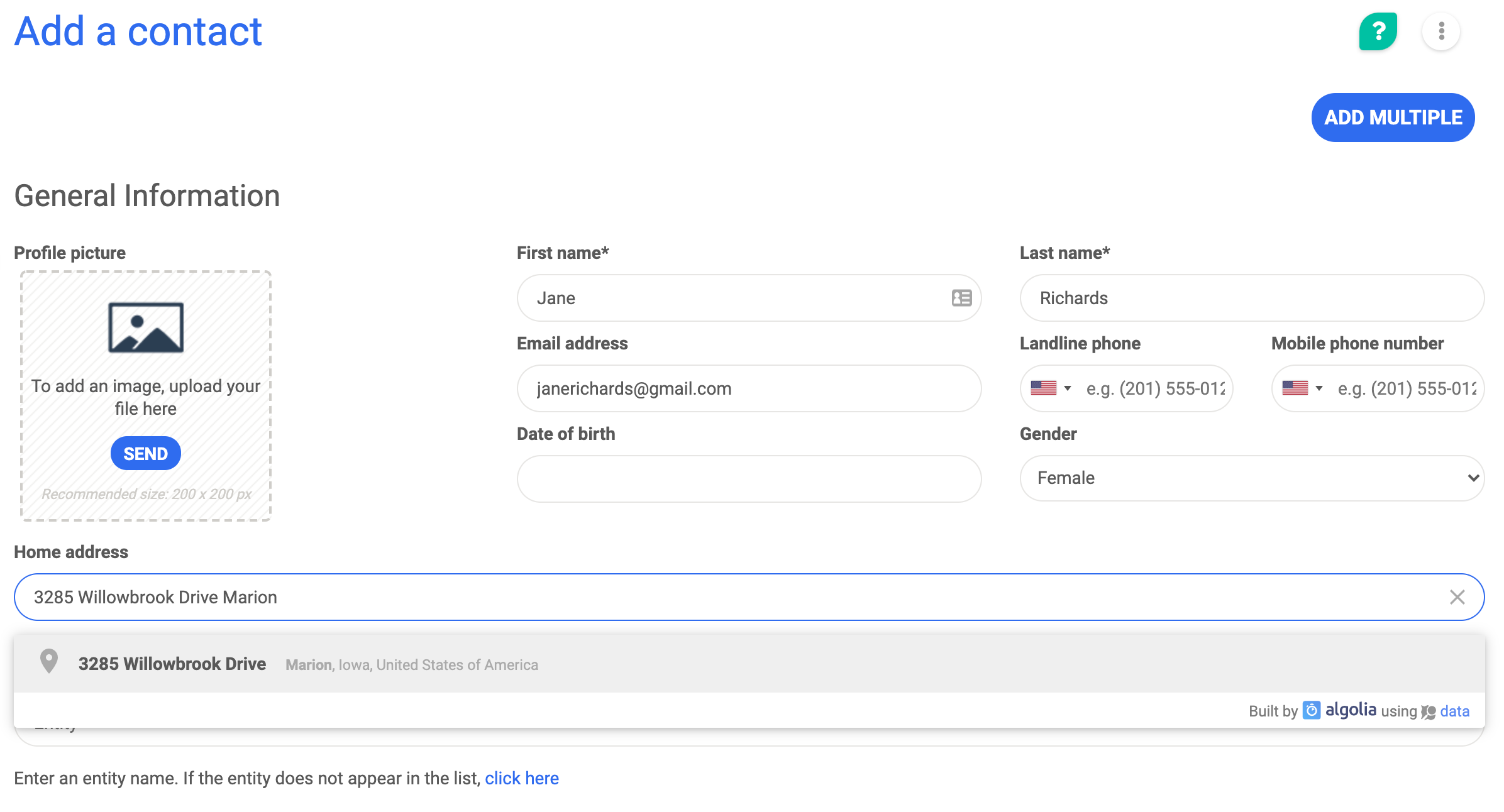 NB. If you enter your address manually without going through the Google Maps search (example: when importing a file of people with a postal address), we will search to see if this address exists in Google Maps, and if so, create the link to Google Maps (so that this address can be identified on a Google Maps map).
If you wish, you can also add your address or a place in Google Maps. To do this, go to the dedicated area of Google Maps. Please note that this addition is not automatic and is subject to validation by Google.