If you have activated the Website feature, someone that is logged in can access their profile information, their purchase history, and their activity on the site. They can also view/edit certain fields of their profile. This article explains how to set up the fields that a person can view and modify from their profile page.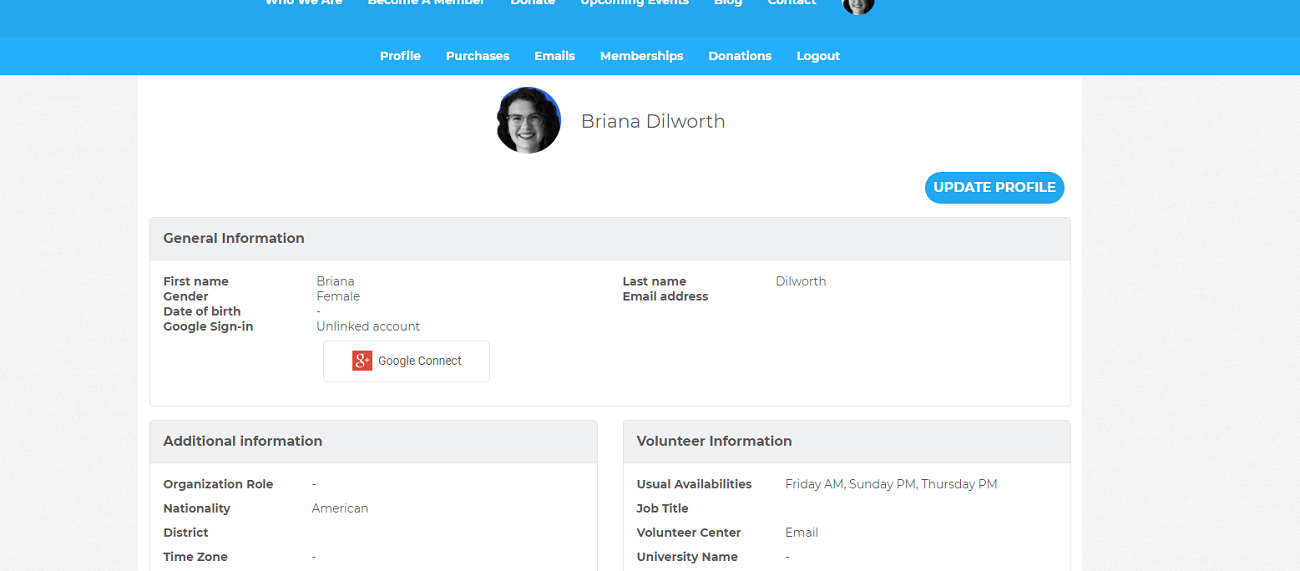 Management of fields

If necessary, you can collect all the information that you need about the people registered in your Community (your user database).
You can create new profile fields for people saved in your database. You can also add specific fields to certain people in your database by using groups.
Management of the fields that are able to be viewed and edited by the person from "My account"

Once the fields are created, you can define what fields are able to be viewed and edited by users when they are on their profile page.
To set up this information:
Login to your administrative space


Go to the Settings page in the Community feature (Community > Settings).


You are on this page: you will find the basic profile information created and the specific information that you have set up. The part we are interested in is the specific information.




Then click on the pencil icon for the field that you want to modify.


A pop up will open. The area that we are interested in is the part highlighted in red in the screenshot below.




If you click on "The user" for the field "Choose who can access this information", then the user will be able to view this information when they login to their account. If you choose "The administrators only", this information will not be visible to the user.


Then, you can take it even further, and decide if the user can edit this information. If you choose this option, the user can modify the field.


Save the changes and perform this operation for each of the fields that you want to set up.
Also, you can, for each of your membership campaigns, donation campaigns, etc. ask people to fill out/update certain information. The information that you choose to collect is set up in the campaign settings.