Before Starting
You have sent an email campaign and are currently looking at the sending statistics.
While analyzing these statistics, you see that some people did not receive your message. You will see the terms "soft bounce", "hard bounce", and "spam".
This article explains these terms.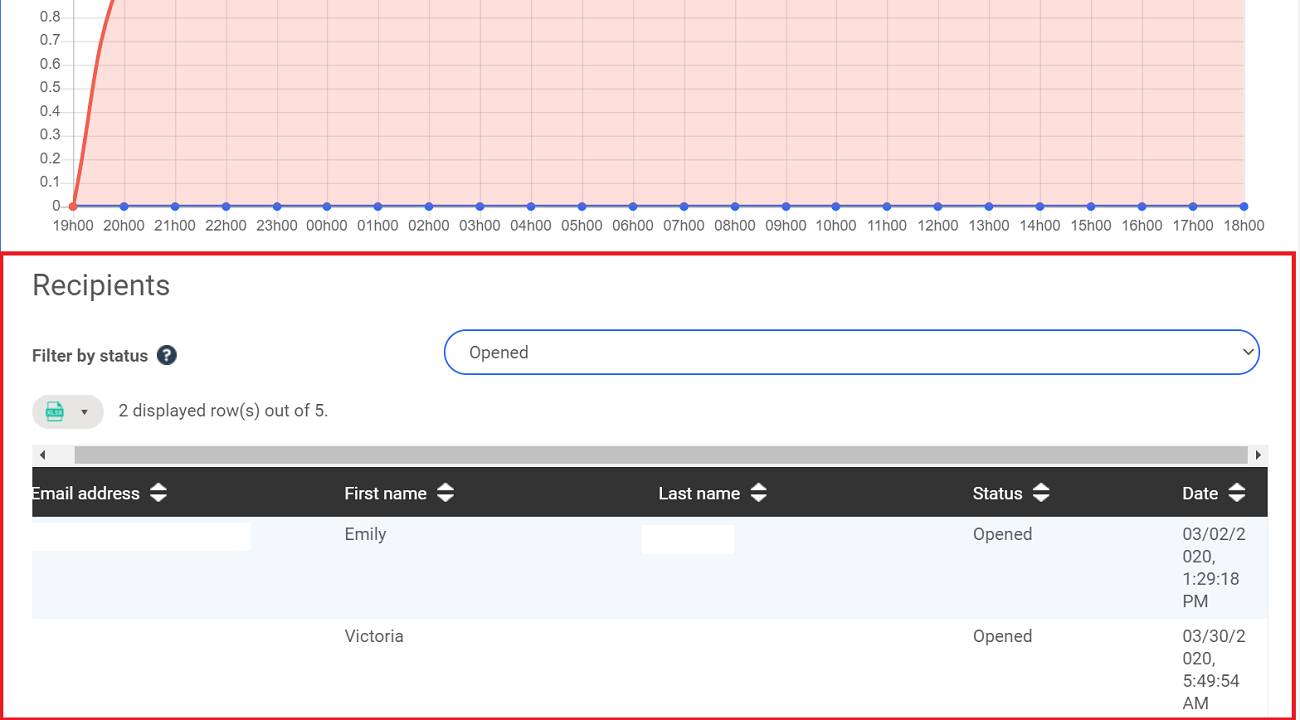 The Hard and Soft Bounce
When an email is rejected by the recipient's email inbox, this is called a bounce. This means that the email never reached the recipient's mailbox. This rejection can have different causes. We classify these causes in two types: hard bounce and soft bounce.
Hard bounces
A hard bounce signifies that the rejection of the email is permanent. There are various reasons why this rejection is permanent. Here are the main reasons:
The email address of the recipient does not exist
The domain name (the part that comes after the "@" does not exist): i.e. You saved the email address as person@bmail.com instead of person@gmail.com
The email inbox server has totally and permanently blocked the arrival of emails
Soft bounces
A soft bounce is when the recipient's inbox refuses your email due to a temporary problem. If you send a second email at this address, it is not recorded that the email is refused. Like the hard bounce, there are various reasons for this type of bounce. The main reasons are:
The mailbox of the recipient is full
The recipient's email server is online or momentarily unavailable
The message sent is too heavy
Spam
You may also see the term spam in your results bar.
Spam indicates that the email was blocked by the inbox because it was unsolicited or irrelevant. If this happens frequently, you may end up with a high spam rate and a poor email reputation. When you see the spam status in your results bar, this means that the email has been blocked by our sending system. Our email sending system will mark all previous spam and hard bounce email addresses as rejected.
This blockage and placement will allow you to avoid a high spam rate and keep your email reputation in good standing.