Before starting
You wish to pay for an online transaction on a form (membership, donation, ticket office, or shop) created by your association on Springly, and an error message appears, or the payment does not succeed.
Several reasons may explain this. In general, payments fail due to a refusal from your bank. Ideally, you should contact them to find out why your transaction was not accepted.
You will find in this article the possible scenarios and how to work around them.
Bank reasons for payment failures
Your bank can block your payment for many reasons, here are some of the main ones:
Your card may be suspended.
Your card is blocked due to numerous failed payment attempts.
Your bank's anti-fraud system has blocked your card because of suspicious activity.
Perhaps your account does not have sufficient funds.
You or a family member reported the card as stolen, therefore you will have to wait until your new card arrives to make purchases.
The purchase amount exceeds your authorized limit.
If you are abroad, perhaps your bank is blocking your transactions until they are notified that you are traveling.
Your card does not allow you to make online purchases.
This list is not exhaustive and, again, contacting your bank will give you more information. In the meantime, you can also try paying with another card.
Other common errors
3D Secure error
3D Secure is a fairly common dual identification security system that banks use to prevent fraud on online payments.
If you receive this error message, it means that you have failed to identify yourself. You can try again by checking that you have not made any typos or that the Caps Lock key is not activated.
Often, 3D Secure opens in a new window or as a pop-up. If you have a pop-up blocker on your browser this may block the identification, try to deactivate it before trying again.
If the error persists after that, contact your bank.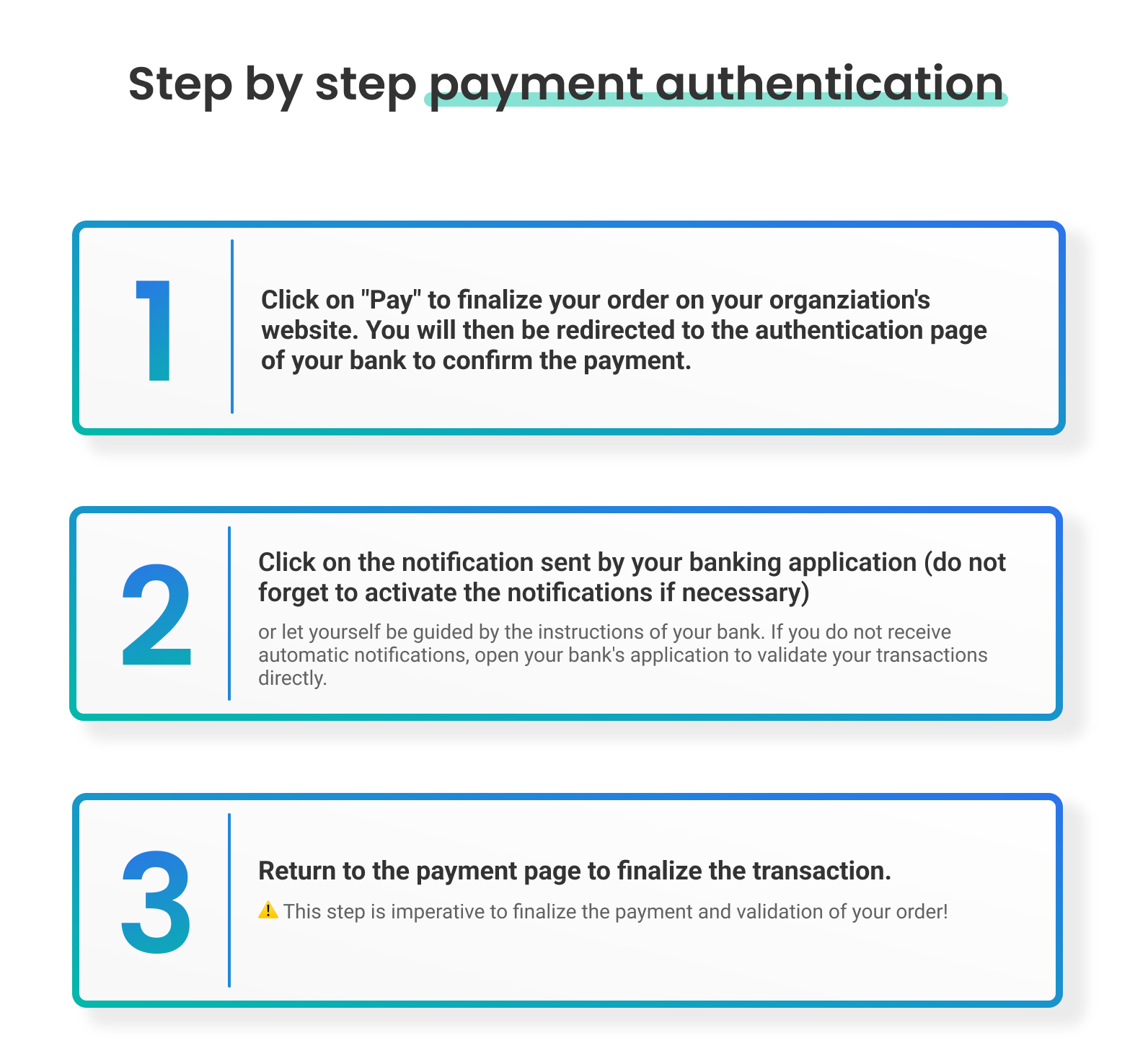 CVV/CVC error
The CVV/CVC code is the 3-digit code on the back of your credit card. If you receive an error message regarding the CVV/CVC, it probably means that you made a mistake when entering your credit card information during the payment process.
Try again by checking your information carefully. It is also possible that the numbers on your card have faded over time and are difficult to read. In this case, please contact your bank or try another card.
Your bank is rejecting the payment
Springly's payment processor, Adyen, is located in the Netherlands. Because of this, your bank might be rejecting a payment as it appears to be coming from the Netherlands or Europe in general.
Don't worry, your transaction is safe, secure, and in USD. You just have to call your bank and tell them you approve of the transaction!
Pending "payment confirmation" email? Let's get it sorted.
If an error message during payment appears, and you have not received any confirmation email, your payment has not been taken into account.
Sometimes it takes a few minutes for it to arrive in your inbox. In this case, we invite you to try again to make your payment by restarting your transaction from the beginning.
If after 24 hours, you do not receive an email confirming your payment, do not hesitate to contact our Support team