Find a recorded accounting entry
There are two possible methods to find the entry you have recorded:
Method 1: Use the search option
1. Click on the Accounting tab
2. Select the "Search" option
On this page, you can do a search using several criteria, including:
The type of entry: Revenue, Expenses, Payments, etc.
Category: filter via the different accounts.
Dates and amounts.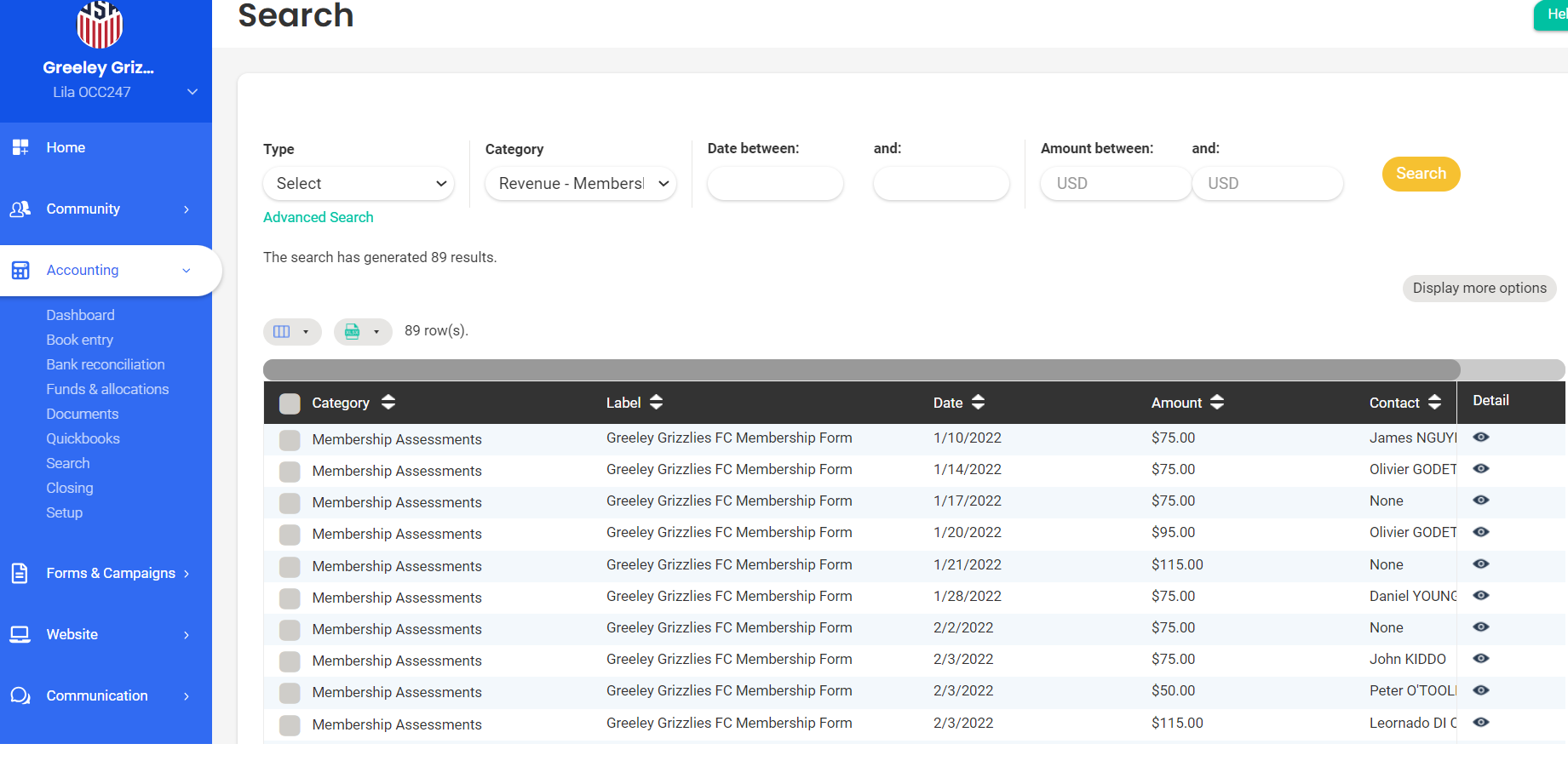 Method 2: Search from accounting documents
You can also find all your entries in the Journal or General Ledger.
To access them, please:
1. Click on The Accounting tab
2. Select "Documents."
3. Choose rather Journal or General ledger.
You can filter the entries according to date, subcategories from the journal, the relevant accounting category, etc.