Before starting
Any organization that has to keep accounts must have its own chart of accounts. These accounts must comply with the General Chart of Accounts, which defines the common standards: the class of accounts and their codifications.
The set of accounts forms the chart of accounts created by the organization according to its accounting needs.
Although the accounts used must comply with the General Chart of Accounts, each organization can, if it wishes, have accounting subaccounts.
Please note that this article is intended for people who have advanced use of the accounting application. You can start managing your accounting on Springly using the default accounting categories proposed.
This article deals with several points about the accounting subaccounts:
Principle
The subaccounts are a variation of the parent accounting category and allow you to be more precise in recording accounting operations.
Example: In the chart of accounts, you have the account Legal Fees. Since this expense item represents a large part of your activity, you may want to have several subaccounts:
Legal Fees
Accounting Fees
Outside Contract Services
Etc.
This way, in your accounting documents, you can have a more refined distinction and thus better understand your organization's model.
How to add subaccounts
This subdivision of an account into subaccounts is sometimes created in the software. This is, for example, the case for account Equipment and Management.
You can also create this subdivision for the account of your choice by following these steps:
1. Go to the Accounting tab > Settings
2. Click on the Chart of Accounts page.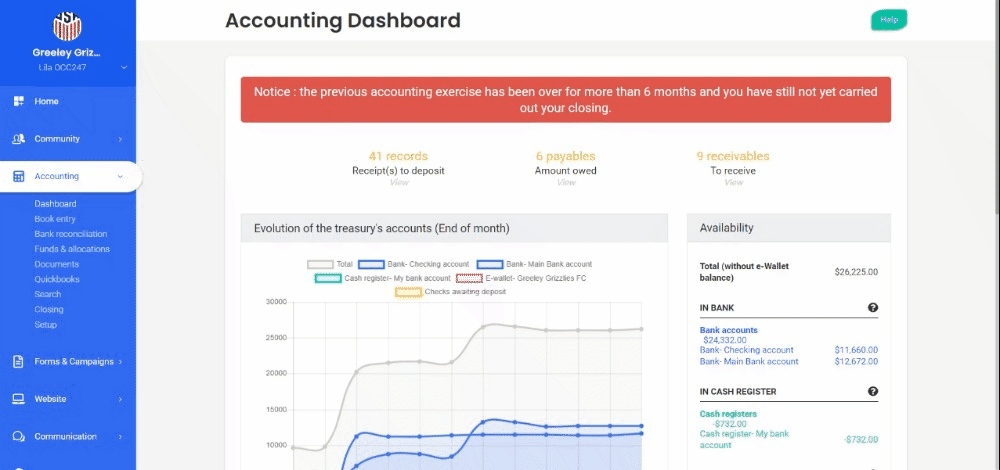 Let's take an example:
You host several events during the year and want to distinguish the purchases made as part of this for accounting purposes. You will subdivide the expense accounts for raw materials and supplies.
To analyze your expenses and revenues in a transversal way (by project or item), it is recommended to use cost accounting and budgets rather than accounting categories.
To add these subaccounts in the software, go to Accounting > Settings > Chart of Accounts > Add account
In the left-hand column, click on account Purchase of raw materials as many times as you want to create subaccounts. This account is then added to the column, corresponding to the accounting categories used.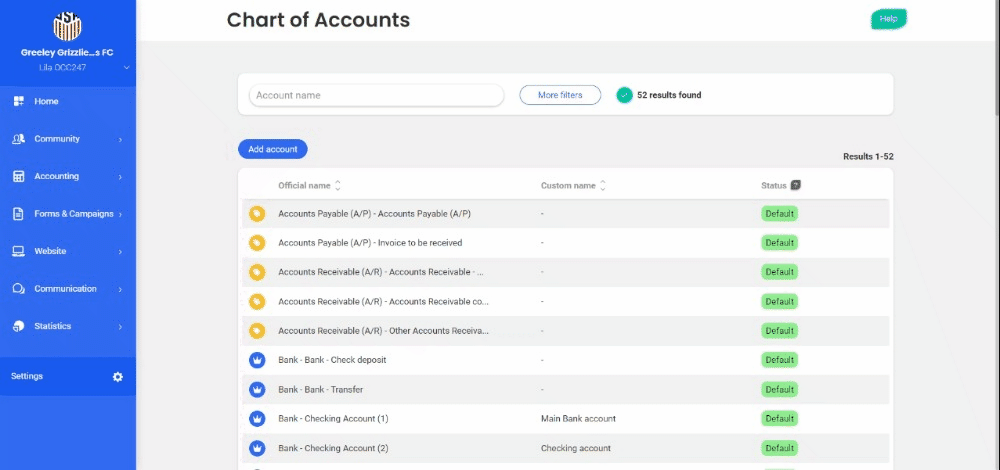 Make sure that the account name is different, and save.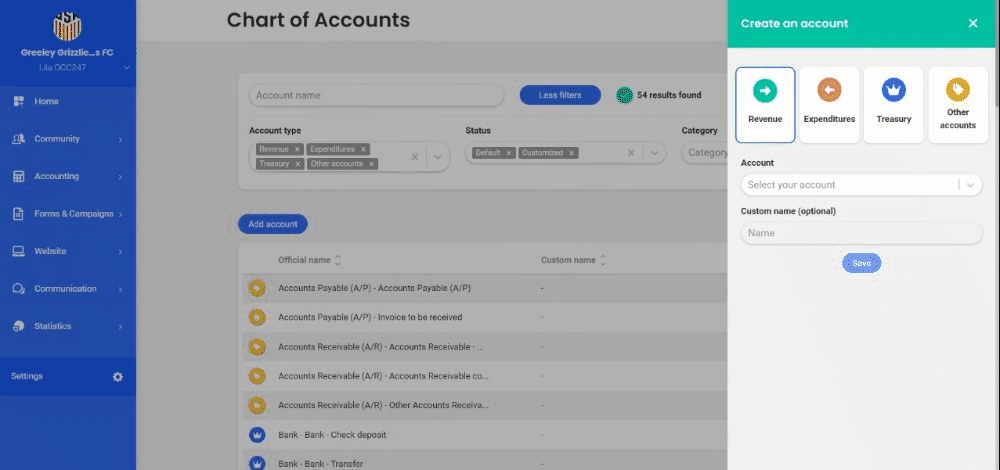 Now, your subaccounts are created!
You can use them when entering your accounting entries and also link each of these categories to your ticketing services.
These subaccounts will be directly visible in all your accounting documents and allow you to view your entries in more detailedly.
Accounts generated automatically by the software
You have probably noticed that when you click for the first time on the accounts, there are already grayed-out accounts that cannot be modified. The tool automatically generates these accounts for all the entries created by the software (a revenue entry following a membership, a bank and cash entry following a cash deposit, etc.)
Here is a list of the accounts already present in your chart of accounts (this list is not exhaustive, these are examples of expenses/revenues):
Donation or direct public support
Membership Assessments
Service/Fee Revenue
Sales of Product Revenue

Depreciation and Amortization