At Springly, we listen to our users and appreciate their feedback on the features they like, that are most useful to them, or that they would like to see improved.
We rely on this feedback to help build our future developments.
Types of feedback
It can something that is bothering you with using a feature or the software as a whole. It can be a comment on what you would like to be able to do with the software and why you need it. Or it can be simply to tell us what you like about Springly 😊.
Share your feedback
Simply go to your platform and click on the icon at the top right of your screen and then on Share your feedback.

We then ask you to fill out the form in as much detail as possible in order to give us enough information to understand the context of your feedback.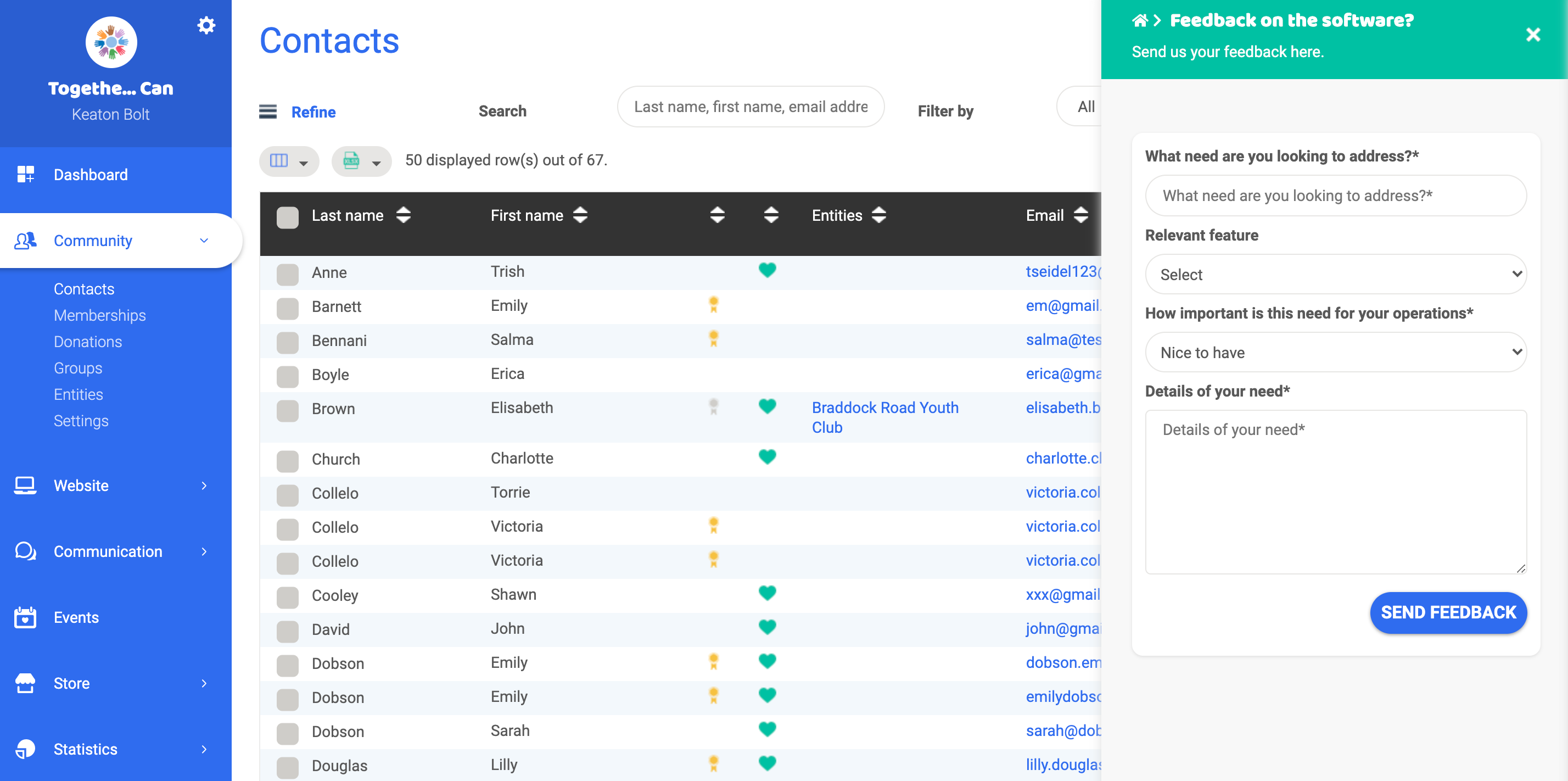 Unfortunately, we are not always able to respond to your feedback, although we would like to. All feedback is read, sorted and referenced for future use.
Developments
Our developments are made in part with the help of the collected feedback. Indeed, to meet the real needs of nonprofits, we take care to listen to what our users tell us.
Then, depending on our internal priorities, technical needs, and analysis of user feedback, we decide whether or not to engage in certain developments.
Our developments must always meet three conditions:
To serve the largest number of our users
Can be broken down into sprints
Can be maintained over time
Thus, not all feedback for improvement that we collect can be made a reality.