In this article, you will find out how third-party payment processing works and how it can affect you.
How does online payment work?
In terms of usage: the online payments will not impact how you operate. You can still access your cash as you do with your traditional bank.
Essentially it is the collection on behalf of third parties.
The money transits from the account member/donor through an online account: the organization's e-wallet and then to the account of the organization.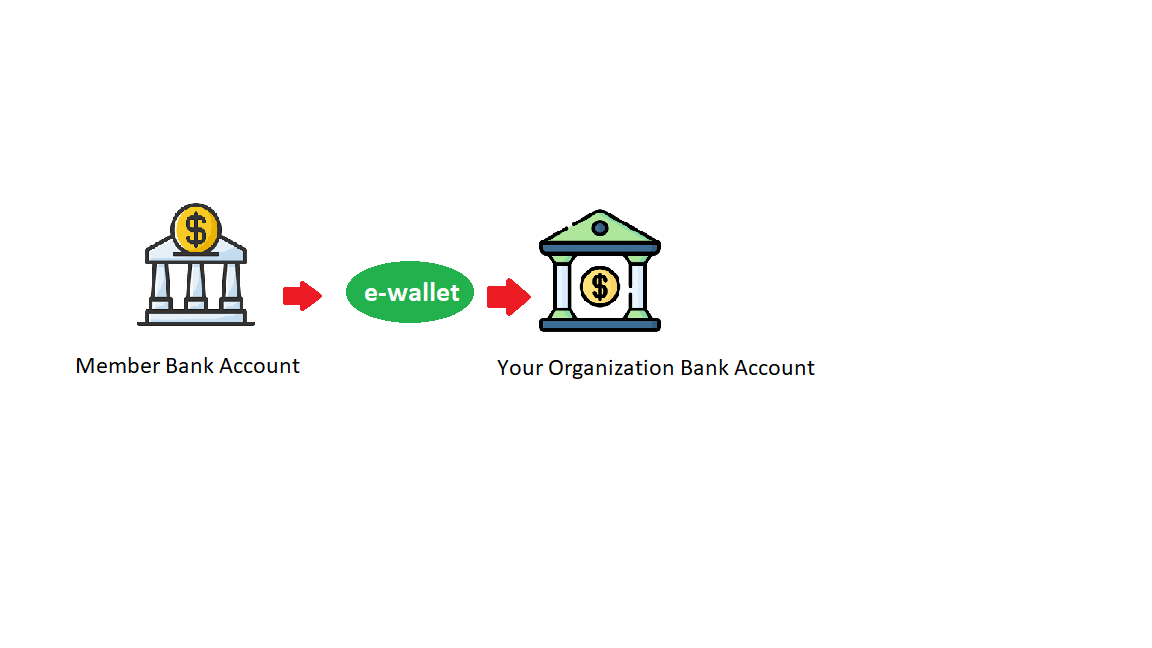 The online account is managed by a Payment Service Provider (PSP), which has been approved by the banking authorities. Therefore, in order to collect money online on Springly, you will have to create an online account directly on your Springly platform.
Do I still need a traditional bank account?
Yes, you can always use your current bank account - this is recommended.
Your online account receives online payments from your campaigns (memberships, donations, events, and online store).
Therefore, when you consider it convenient, you can request the transfer of these funds from your e-wallet to your traditional bank account in a few seconds. The actual transfer will be completed and reflected in your bank account in a few days.
In order to to have the funds available to be transferred from your e-wallet to your traditional bank, you will need to have your online account certified.
Why do I need to certify my account online?
Please keep in mind that first of all, the certification of your online account is a legal obligation that comes from regulators and financial partners to promote transparency, and prevent money laundering, tax evasion, and other possible financial crimes. It also protects you from identity theft.
The procedure is done fully online and takes only a few minutes.
Who certifies my account?
This is not done by Springly but by our Online Payment partner, the Payment Service Provider (PSP).