Before Starting
Thanks to the donation campaigns tool, you can receive online donations from your donors. You can also enter donations manually from the administrative space and add donors in your Community.
This article explains the steps to follow and covers the following points:
The different ways to add a donation
You have the choice to:
Add a donor from a donation campaign,
Give the donor status to a member from your list of contacts.
Add via a donation campaign
Go to Community > Donations, then hover your mouse over the campaign you would like to add a donation to, and click Manage. If you haven't created a donation campaign yet, you can create one. Read here how to create a donation campaign.


Make sure you are on the Registrants tab of your campaign, then click Add a donor.

You will also be able to access this page by going to your list of contacts and click on Add, then Register a donation.

Give the donor status to a contact
This action can be performed by going to Community > Contacts. All you have to do is check the members concerned and then:
Click on +Options
Choose Add as donor
Fill in the donation date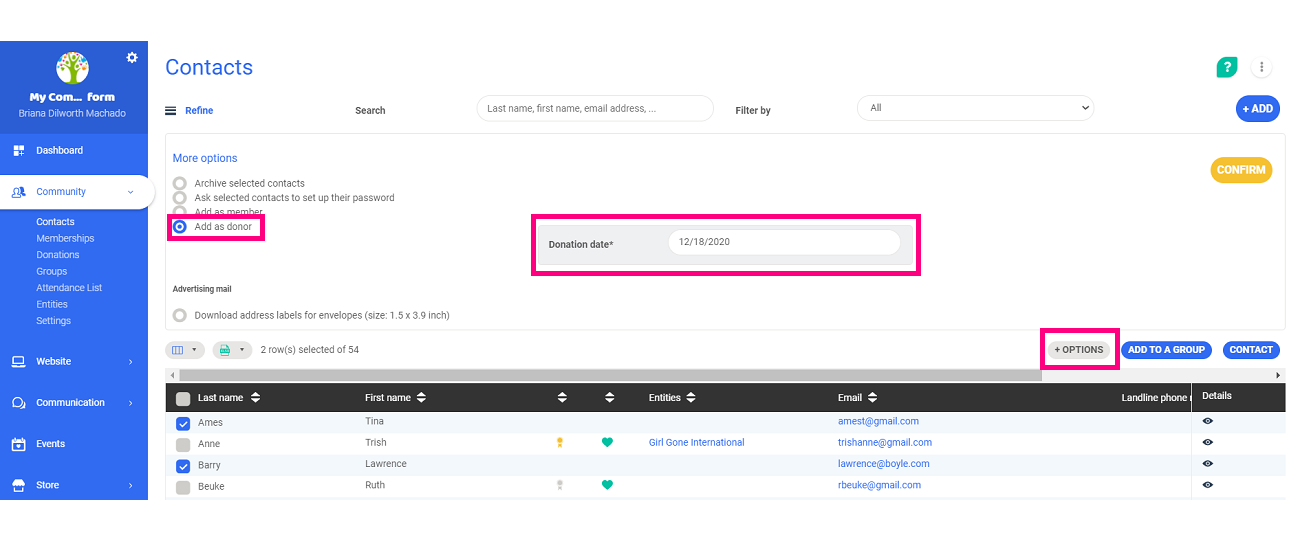 These individuals will now be listed as donors in your contacts and as well as on their profile page.
This action won't add any information about the donation (other than the date). The donor status cannot be taken away once attributed to a contact.
Save a donation
Indicate the person associated to the donation, then choose the donation amount.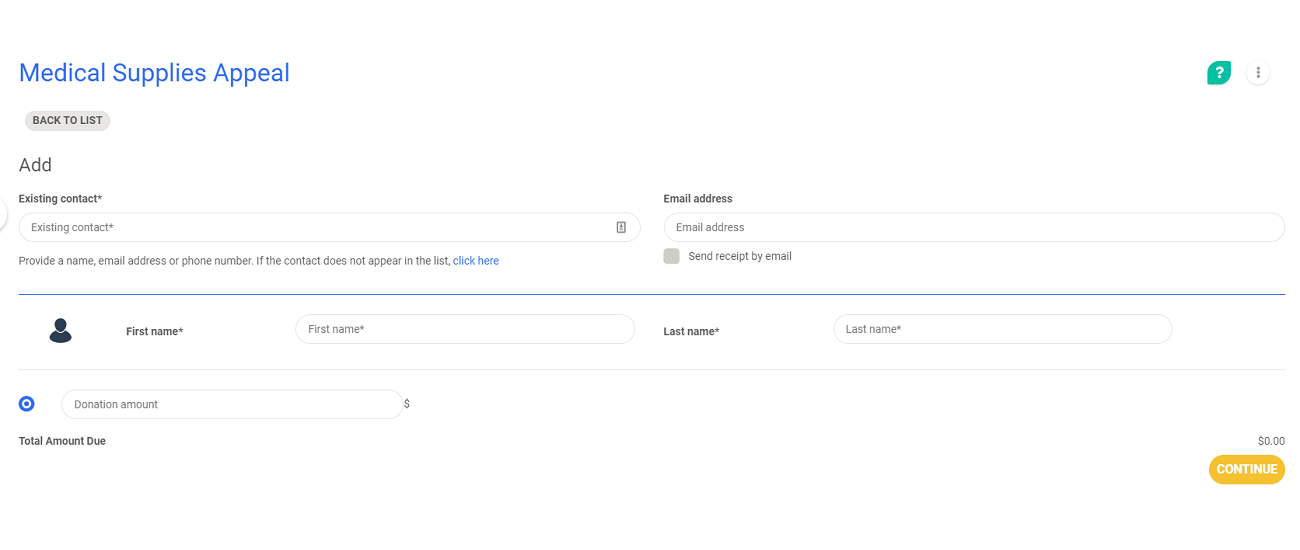 Then click on Continue.
That is it, you now know how to add a donor and donation!