Before Starting
In certain cases, you may want to add multiple donors at the same time. This allows you to import the donation history from previous periods and add donors en masse to save time.
Importing adds a donation to an existing contact or one that is created during the import. It does not allow mass modification of the donation information already saved in the software (re-import).
This article covers the following topics:
Go to the donor import page
To import your donors, go to the donation campaign that you want to add them to. If you haven't created a donation campaign yet, read this article to see how to create one.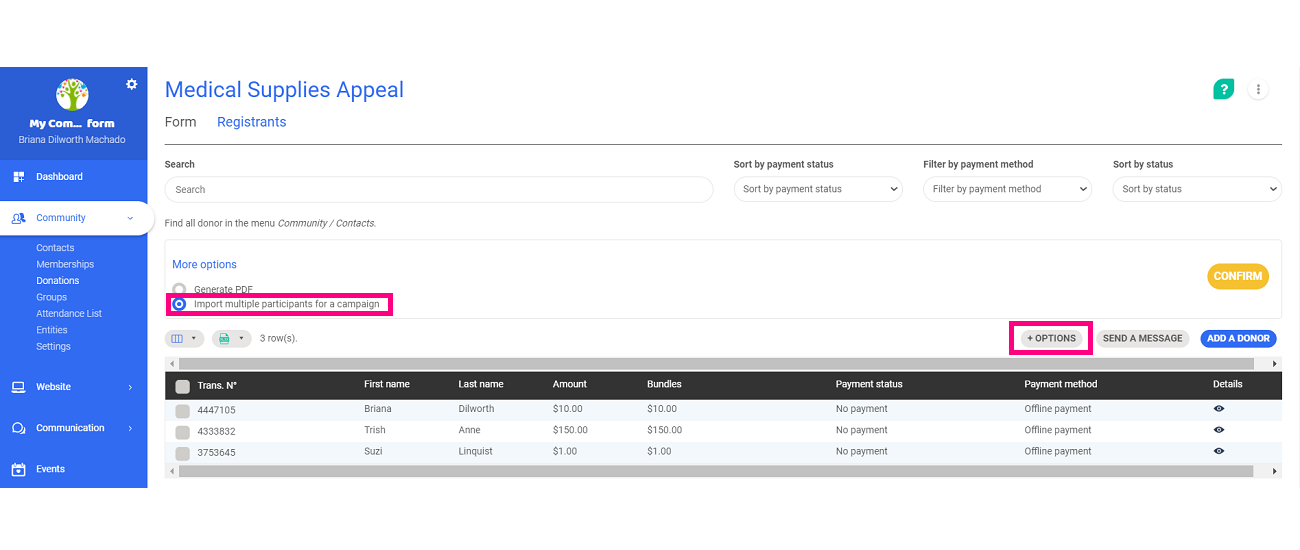 Then click on +options, then Import multiple participants for a campaign, and finally on Confirm.
At the end of the import, the donors will be added to the campaign as well as to your Contacts if they weren't already.
Import donors from an Excel file
Preparing the import
Just like when importing members, it is recommended to use the excel file provided as an example to avoid errors related to the cell formatting. It can be downloaded from the first part of the file import procedure.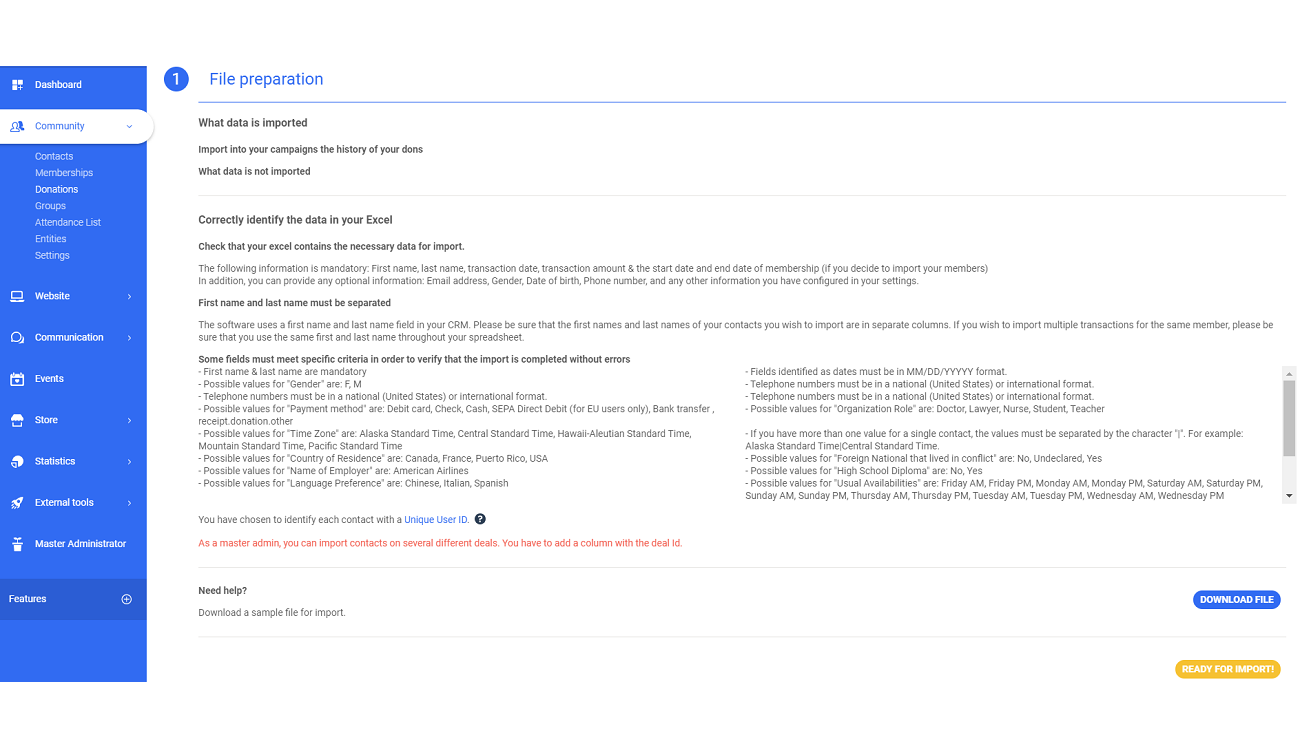 Open the Excel file and fill in the values for the different columns, including the ones that are related to donations:
The donation amount
The payment method
The date of the donation

Copy/paste the donations into the software
Once the excel is filled in with the values corresponding to your donations, copy them including the column headers. This allows it to correspond with the fields defined in the software.
Then paste these values into the second section of the file upload page in your platform.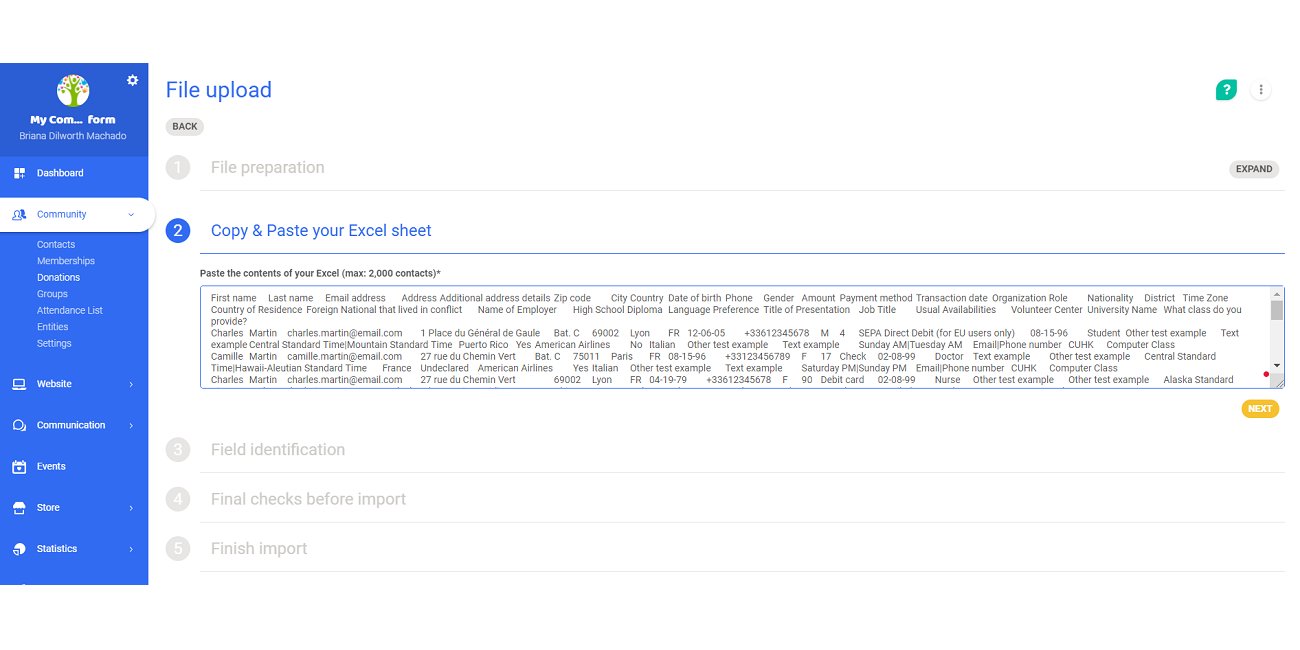 Field Identification
Then verify the correspondence between the fields defined in the software (on the left) and the values for each column header in your excel file (on the right).
For example, the fields Amount, Payment method, and Transaction date will display the donation information in the list of registrants once the import is done.

Final check before import
You will then have the opportunity to correct the identified errors before importing by directly modifying the values in the red cells.
This step also allows you to choose between:
Update the information of an existing member,
Add the member to the community if they are not already recognized among the existing members,
Ignore the member and do not add/update their information.

Finalize the import
The donors that you are importing can be added to existing groups when importing.
The donation information that you imported is now available in the profile, and you can find these members by filtering your contact list.
It is only possible to add members to one group per import. To distribute the donors among several groups, segment the excel file accordingly and perform one import per group.