The "Store" feature will allow you to create and manage your sales, as well as publish them so that your community is able to order and pay online. In addition to collecting payments online, which are directly taken into your account, you can monitor the list of buyers in real time, contact purchasers by email, and manually add other purchasers.
Where to Create my Store
To access the your Online Store from the menu, go to: Store > Online Store
From your dashboard page click on the "Store" feature.
You will automatically arrive at the "Store" menu page.
Click on the button Create a New Product Sales Page at the top right of the page to create a new product to sell.
Create my Product to Sell
On the page to create your product to sell you will have two different options to display your product: Offline Sales (you manually add the buyers from the admin area) or Online Sales (online purchases and payments are possible).
General Information

Begin by giving a title and a description to your product, you can also add a photo by choosing a file from your computer.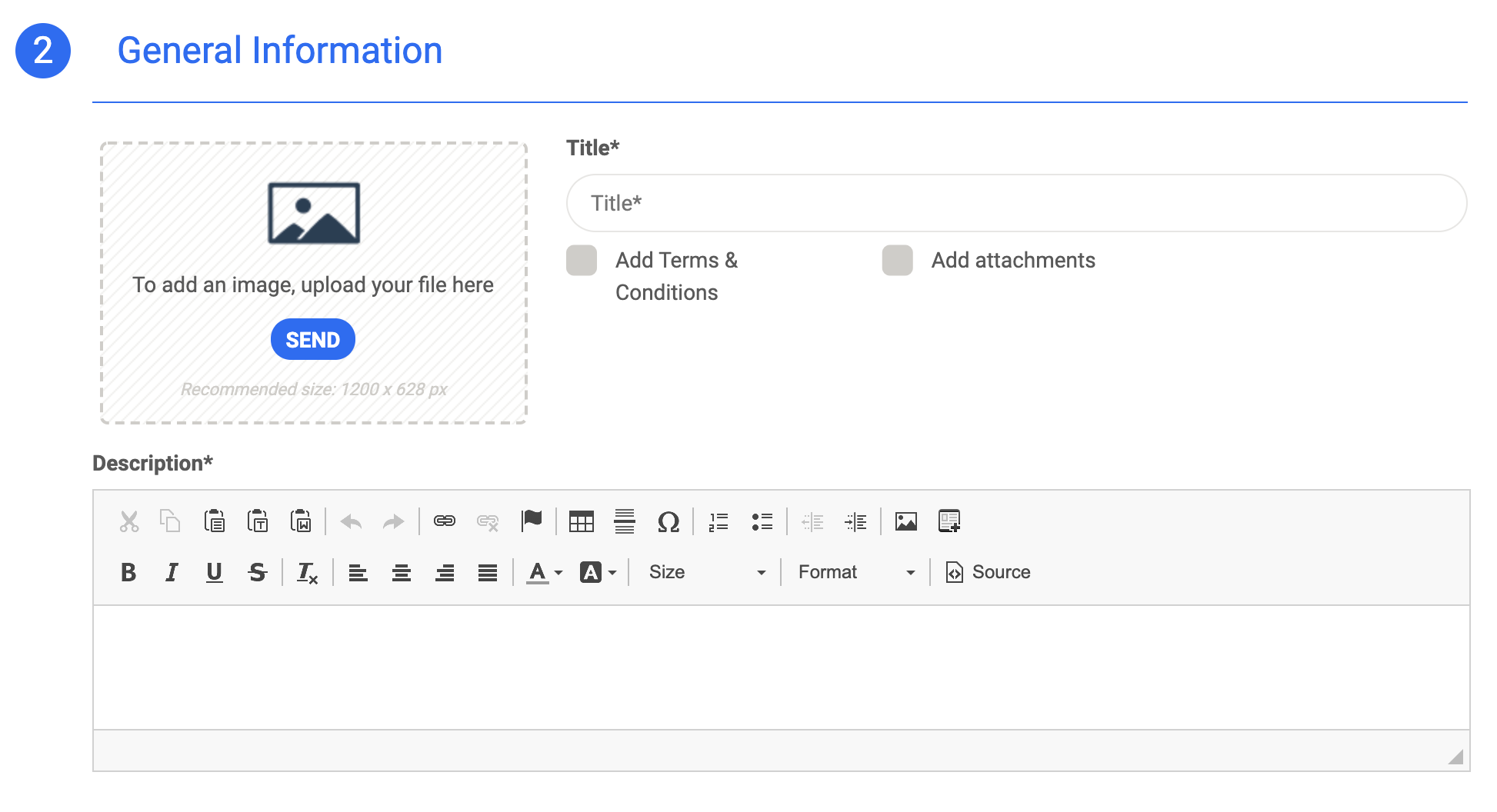 You can add additional information by checking these boxes.

Enter the Dates
Add the start and end dates which people will be able to purchase the product. At the end of the period chosen people will no longer be able to make purchases of the product. You can leave blank the start and end dates to have the product listed for an unlimited amount of time.
Enter the Prices
Fill in the various prices of the product as well as the details.
For each new price you wish to add, click on the "New" button.

Payment Options (only for online sales)
The payment option allows you to define several things regarding your product:
The payment methods that you want available to buyers
The receipt & confirmation email: in this section you will be able to customize the message you want the buyer to receive upon confirmation of their purchase
The advanced option: If you want to add more options, such as issuing an electronic ticket, setting a limit on the number of products sold, limit the number of products sold per person, or to be notified upon each purchase, click on

It is up to you to decide the payment methods you want to accept: credit card, check, cash, or other. If you select more than one option, the buyer can choose their preferred method.
Publication
Finally at the bottom of the page, you can select the publication and the visibility of the product:
Publication of the product on a page: automatically publishes the product to a page on your website.
If you decide to make the product Accessible from a link: you can define who can access the store
Save your work by clicking on the Save button.
Your online store is published.