Before Starting
Did you create a group too fast or wish to get rid of one that is no longer used? As explained below, cleaning up your groups can be easily done.
If you have created an information field that is limited to a group, deleting the group will also delete the information fields linked to it.
Deleting a Group
If you want to delete one or multiple groups, head over to the page Community > Groups, then click Delete.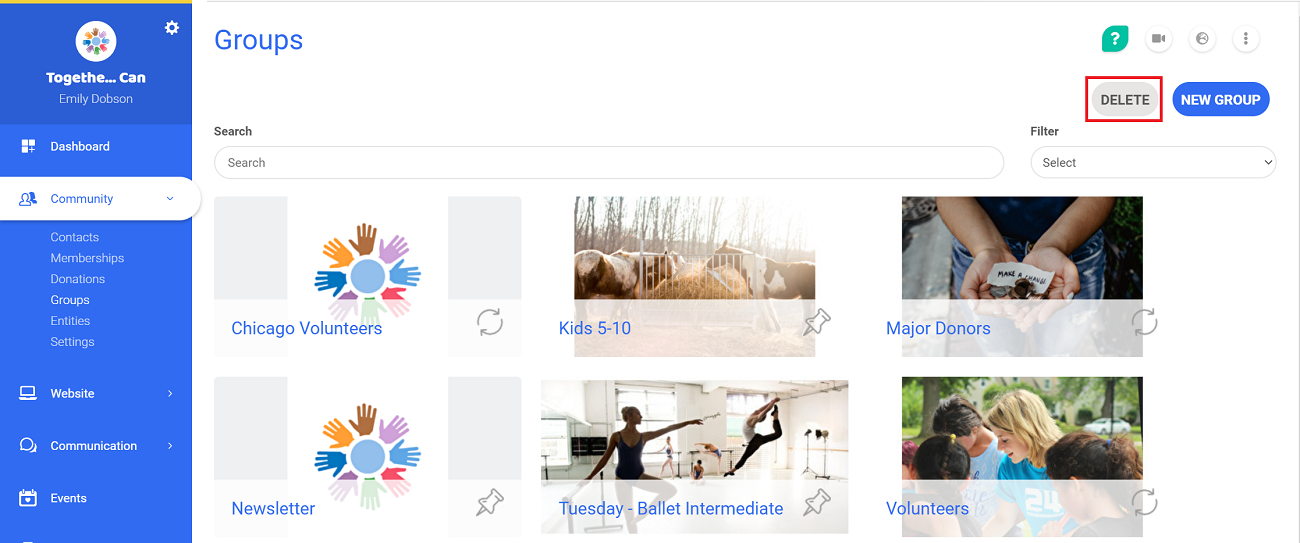 This action will allow you to delete the groups that you no longer wish to keep. This is irreversible as there is no archiving function/restoring for groups.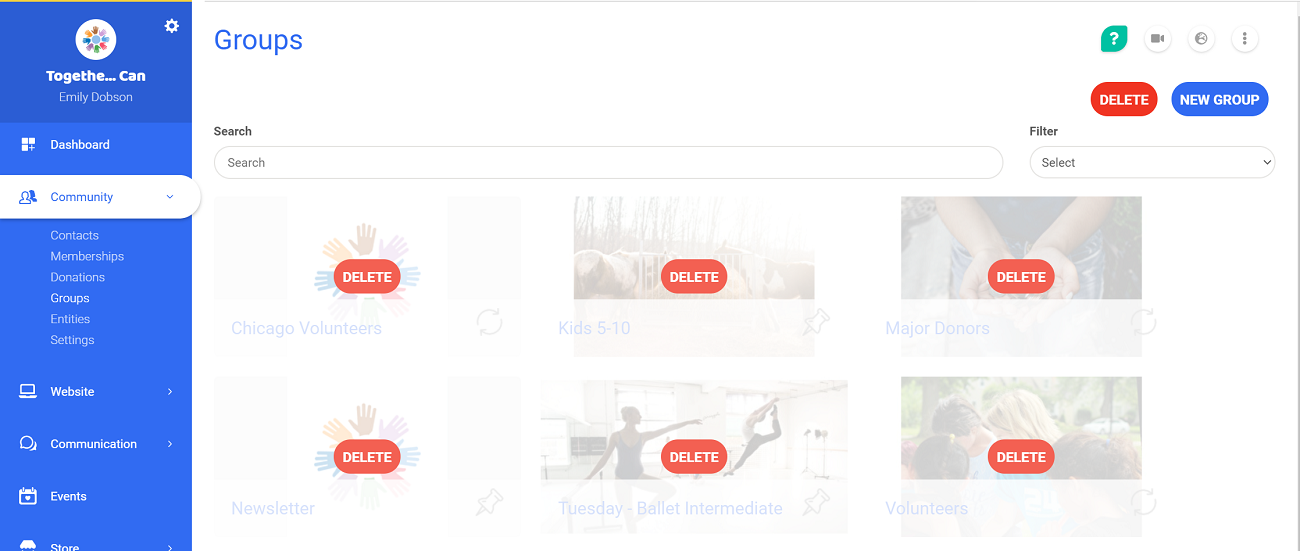 Deleting a group does not lead to its participants being deleted from your CRM. These contacts can still be found under Community > Contacts.