Before Beginning
If necessary, you can refund a sale that was entered manually or made by a member, directly from the website. This article presents you with a few steps to follow.
Please note that you will not be able to partially refund a sale.
Reimburse a transaction
General Case
Go to the relevant event or campaign and open the Members tab. Choose the person to be reimbursed from the list of participants and click on the Details icon on the far right side of the line.

This brings you to the transaction detail page, which is divided into two parts:
Top section: Information about the purchase (e.g. buyer email, purchase date, etc.)
Bottom section: Information about the buyer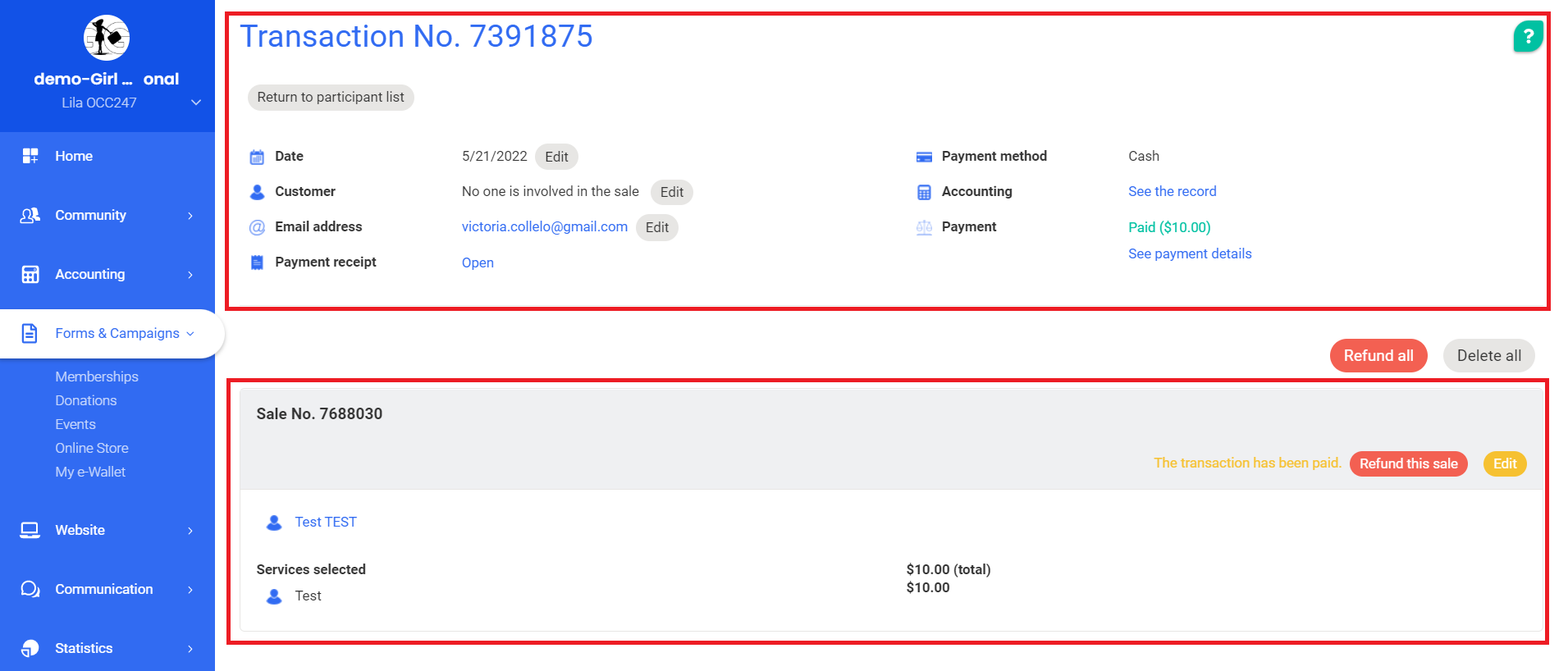 Then, click on the Refund All button.

Since it is not possible to make a partial refund. Instead, we recommend refunding the buyer via an offline payment method as explained later in this article.
Indicate the reason and click on Refund. (This message will not be sent to the buyer)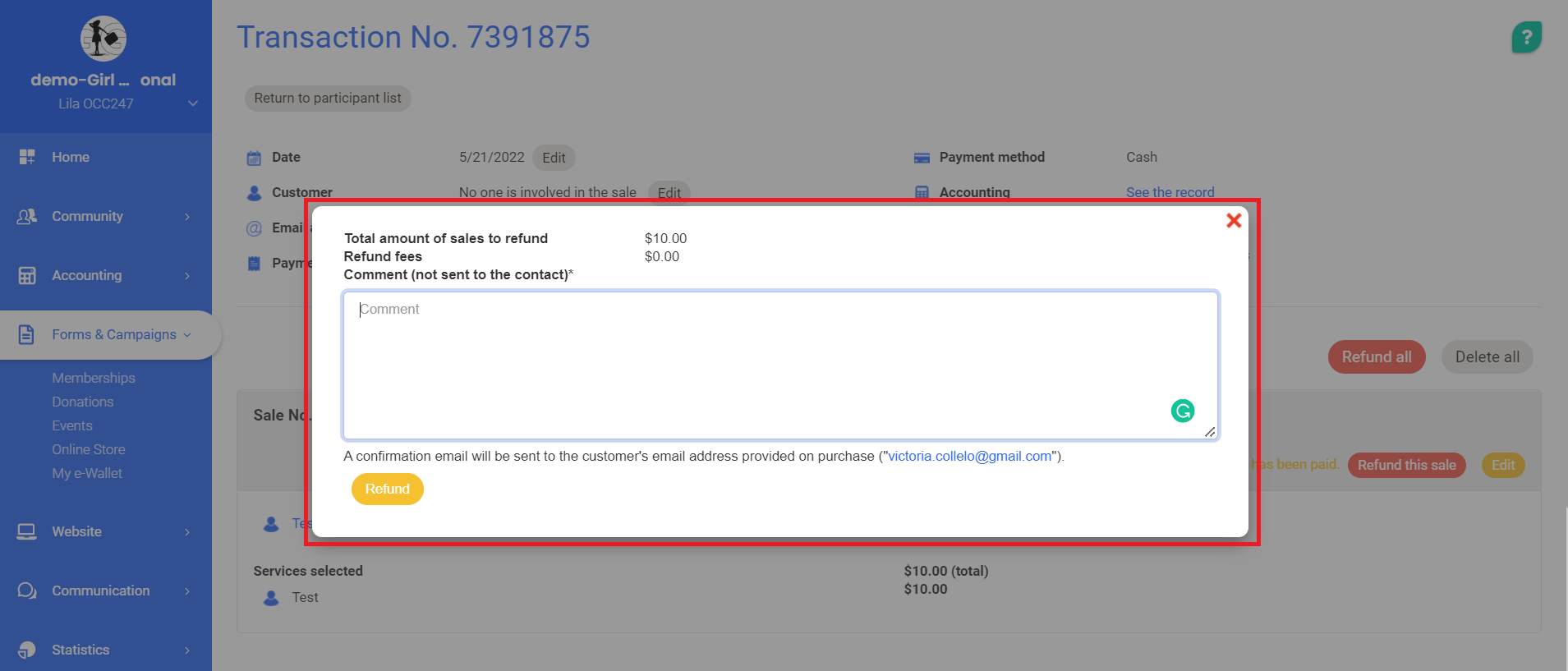 Refunds for online payments can only be made if your online account has a sufficient balance.
Online Payment
If the payment was made via an online payment method (e.g. credit card), the refund will result in:
A cash movement to the buyer's account.