Follow-up on reimbursements
In the list of participants
The refunded transactions are displayed by selecting the Cancel value in the Status filter.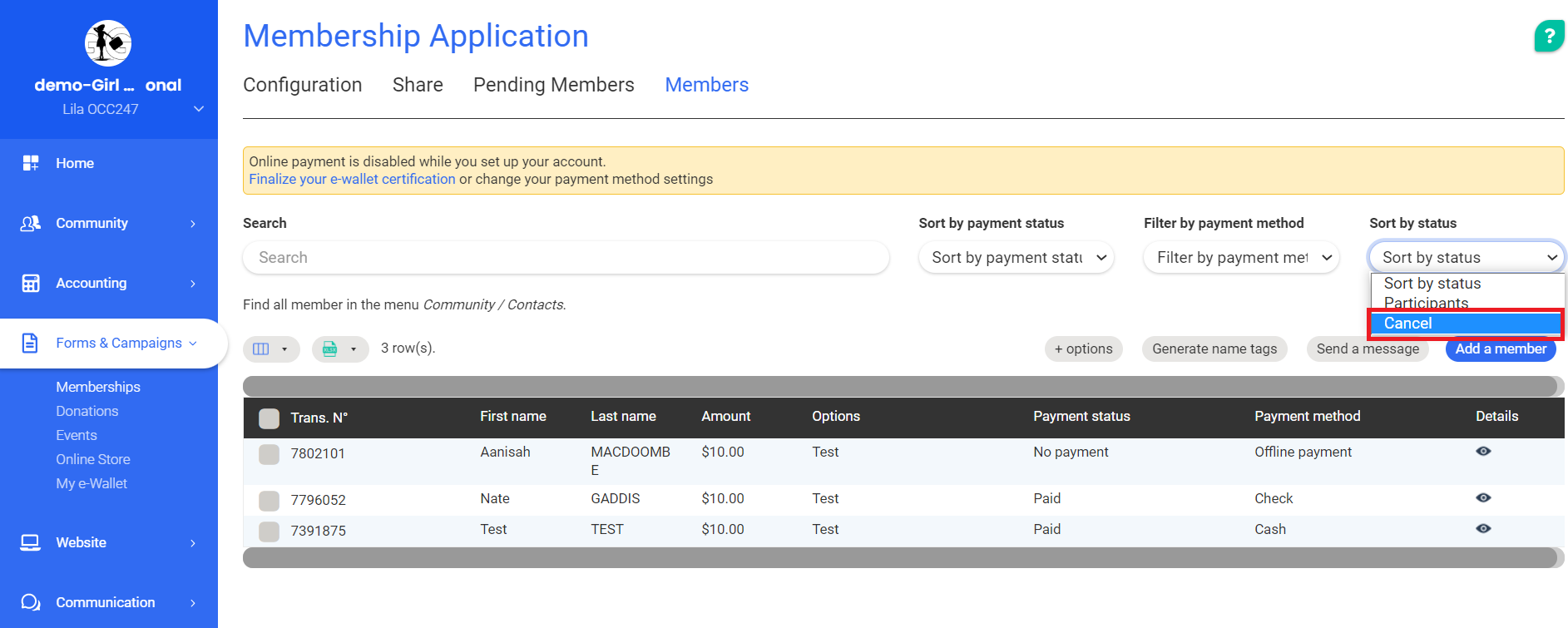 When you display the refunded transaction, you see that another transaction is linked to it. This is the refund transaction, created by the software to keep track of the transaction.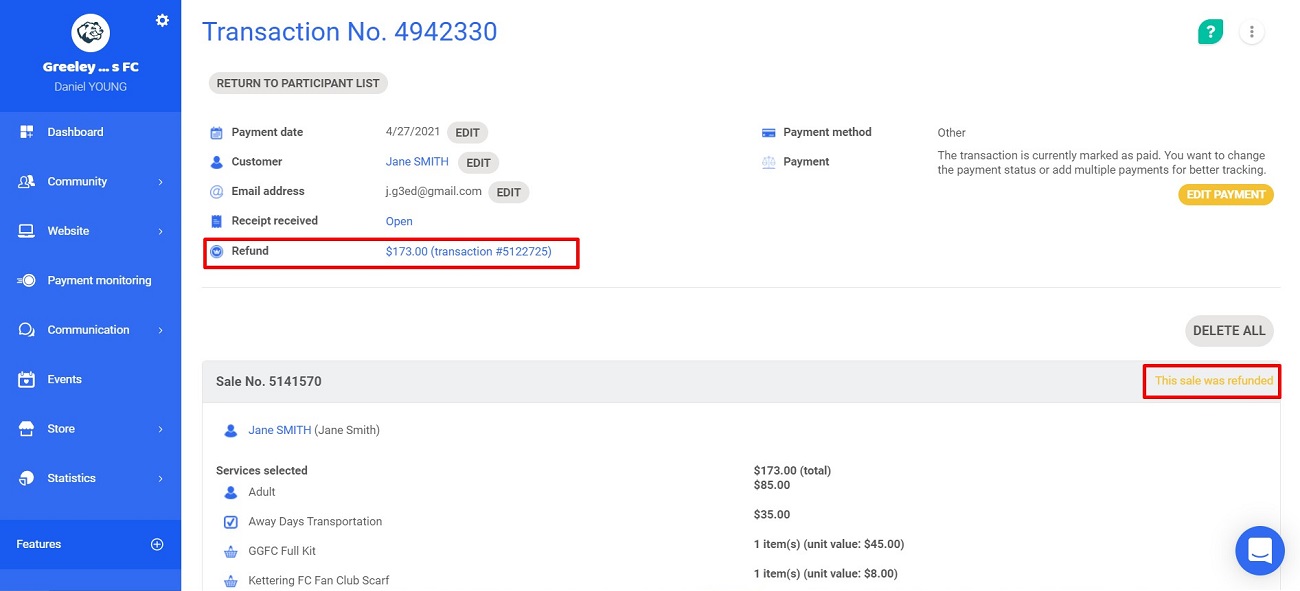 The initial transaction and the refund transaction will be listed in the Purchases section of the buyer's detailed profile.