This document is temporarily unavailable from September 5th. It will be available again in the coming days..
If your organization uses Springly's Accounting feature, it can be helpful at the end of the month to have a document to compare the situation in Accounting and what appears on your Springly online account.
At the beginning of each month (around the 3rd), we will generate a document called "Online account balance". This document is accessible from your Forms > Online Payment > My Online Account Statement > Balance tab.
Here is how to read this document.
At the top of the document, you will find the details about your organization: logo, name of the organization, address.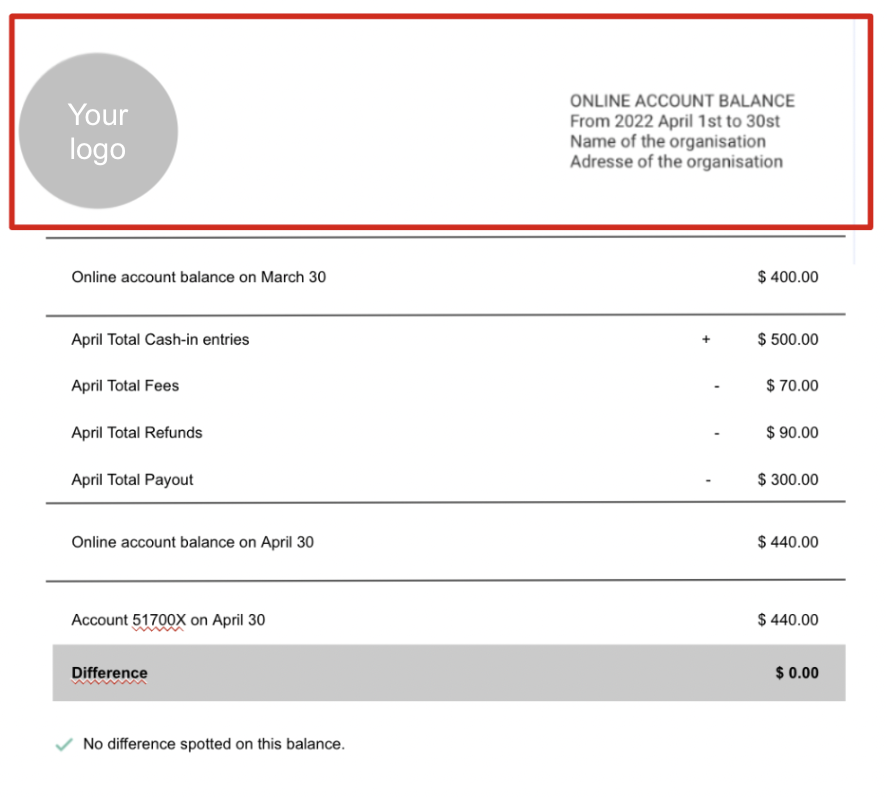 You will then find on the first line your online account at the beginning of the previous month and then map all the movements over the past month.
The movements listed are:
all online payments for the month

transaction fees charged at the end of the month

any refunds you may have made during the month

any transfers made from your online account to the association's bank account
The document ends with the balance of your online account at the end of the month, which is then compared to the balance of the Online Account in Accounting. The last line of the document highlights any difference between the two balances.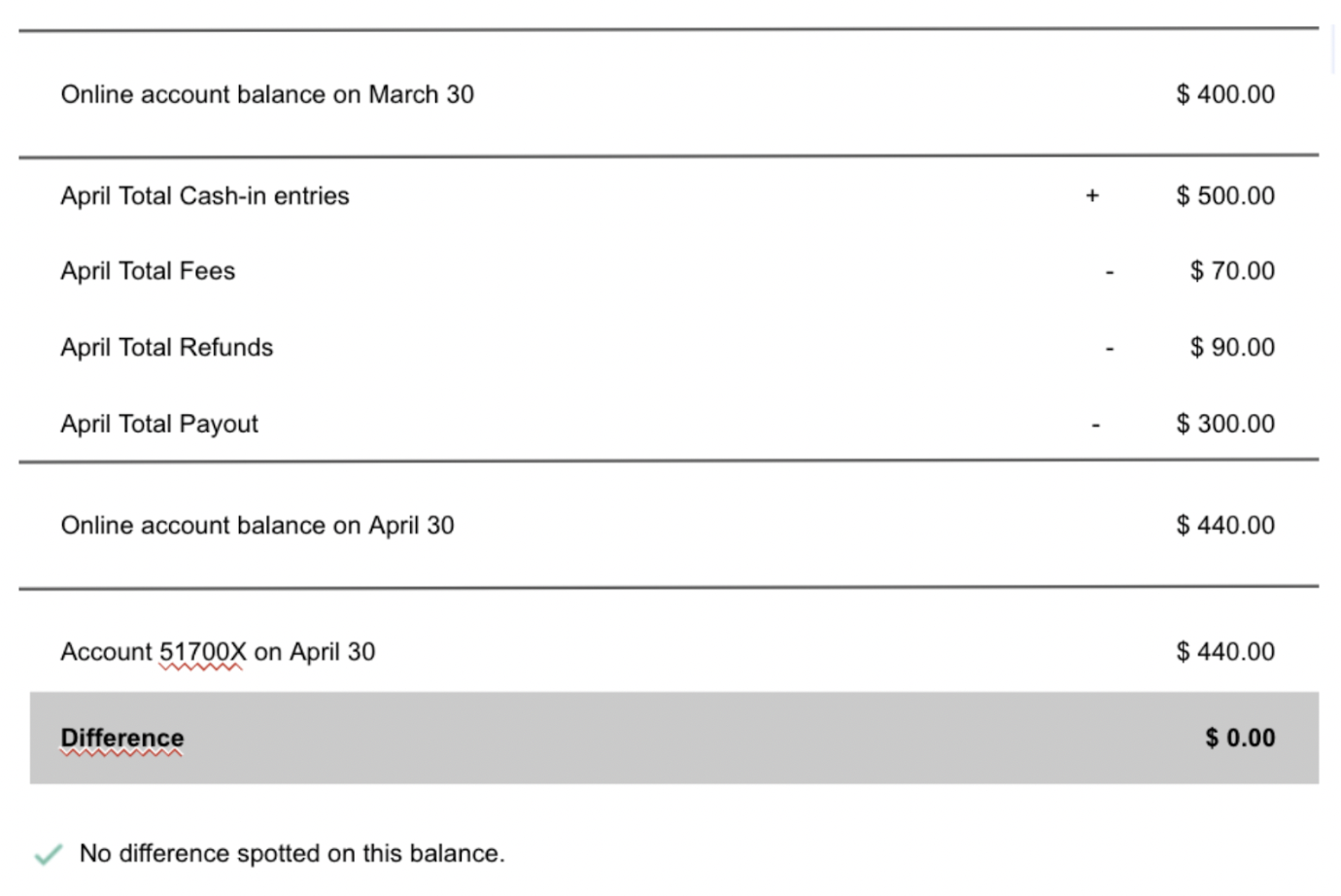 All the movements in the online account are automatically in the Accounting feature, so you will usually have a balanced balance at the end of the month.
It is possible that in the past, incorrect entries have been made in the accounting system, causing an imbalance. As soon as we spot a difference, we add a note to the document, with the procedure to follow: contact us or proceed to an adjustment on your own.

It is important to understand that this balance is not a bank statement.
However, this document allows you to justify your balance to an auditor or your accountant. If you wish to access all the movements of your account online, you can consult the "My movements" tab.