Before Starting
The emailing feature allows you to communicate with your contacts in different ways and from different features on the software.
This article describes the different ways to send an email:
Via The Emailing Feature
Go to the Communication > Email Campaigns, there you can:
Send email campaigns
Follow the statistics of your sent campaigns (open rates, spam rates, rebounds, click-through rates, etc)

For more information on how to send out email campaigns, consult this article.
With Other Features
From the Contact List
You can also contact your community directly by going to the Community > Contacts > Select Box > Contact Button.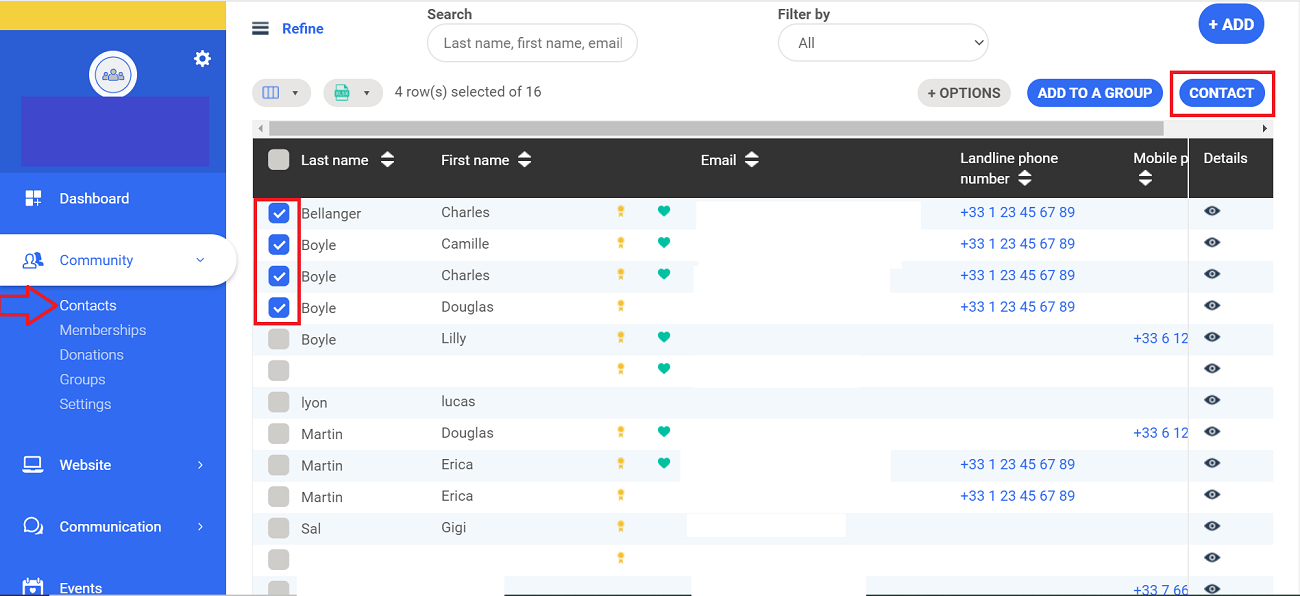 From The Membership Campaigns List or Event Registrants
Go to a membership campaign or event registrant list. Click the boxes of desired contacts, and click Send A Message.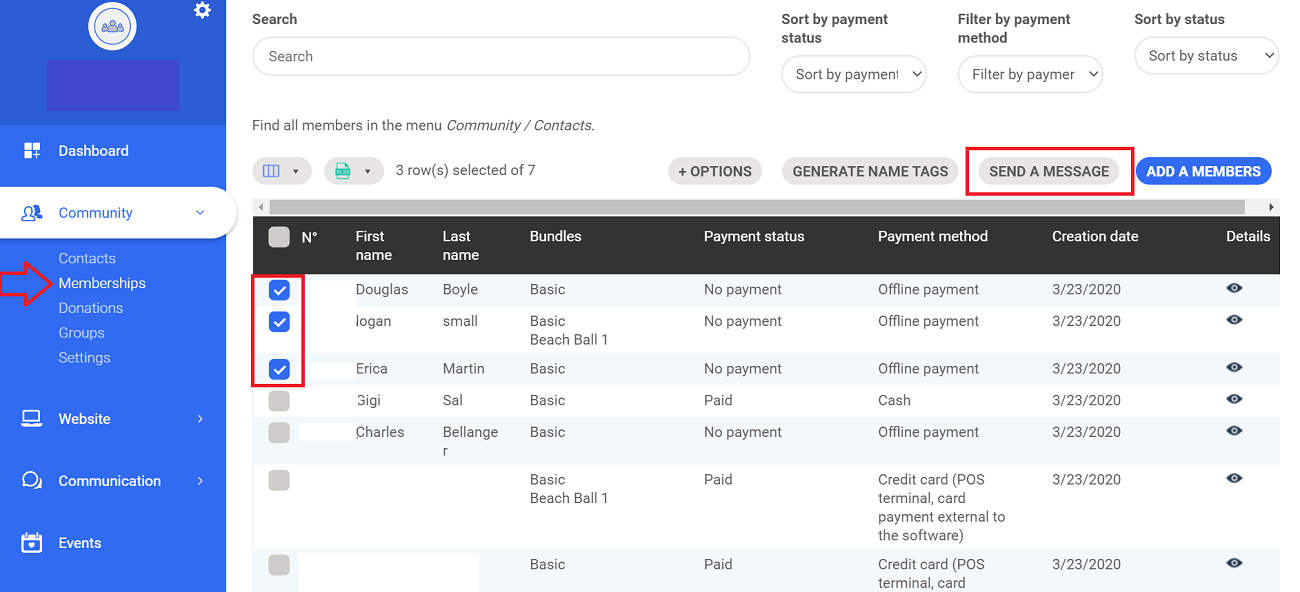 Difference Between A Quick Message and an Email Campaign
You have the choice between sending a quick message or creating a new email campaign.
With quick message, you only enter the subject line, message, and attachments. Please note that you will not be able to follow the statistics of these emails.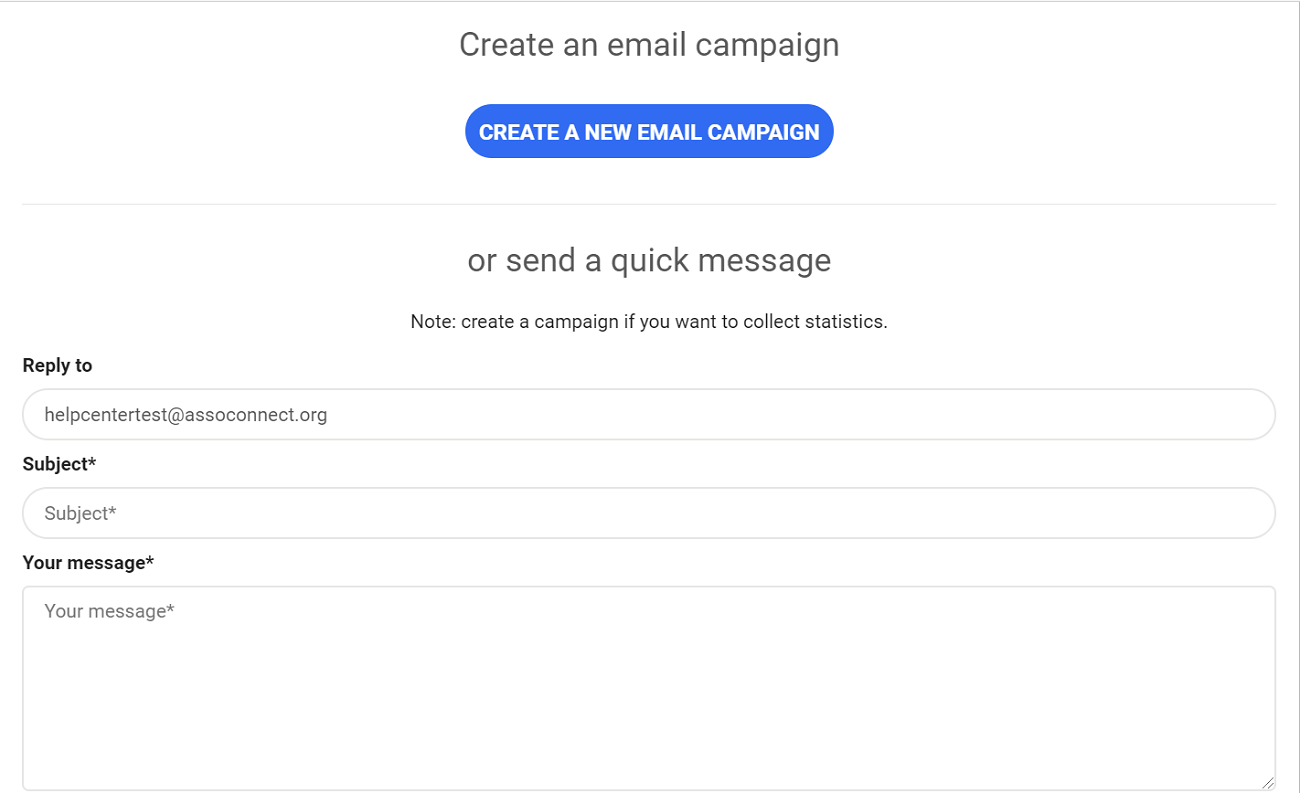 Email campaigns offer more possibilities of editing and tracking, including:
The possibility to manage your recipient list
The use of more advanced content (images, graphic elements, etc.) and templates
Precise statistics of the campaign