Before Starting
The email campaigns feature allows you to communicate easily with your members. You can, from your administrator account, send emails to a targeted public from the lists of receivers that you will have created.
Due to technical limitations, once a campaign is programmed to be sent, it cannot be cancelled. Additionally, you cannot create an email campaign from a mobile device.
Creating an Emailing List
Head over to Communication > Email Campaigns > Lists.

Once on the page, you can create lists that are related or not to your CRM.
Lists Related to Your Community
These lists are automatically synched with the information in your CRM.
To create a new group, click on Create a Group.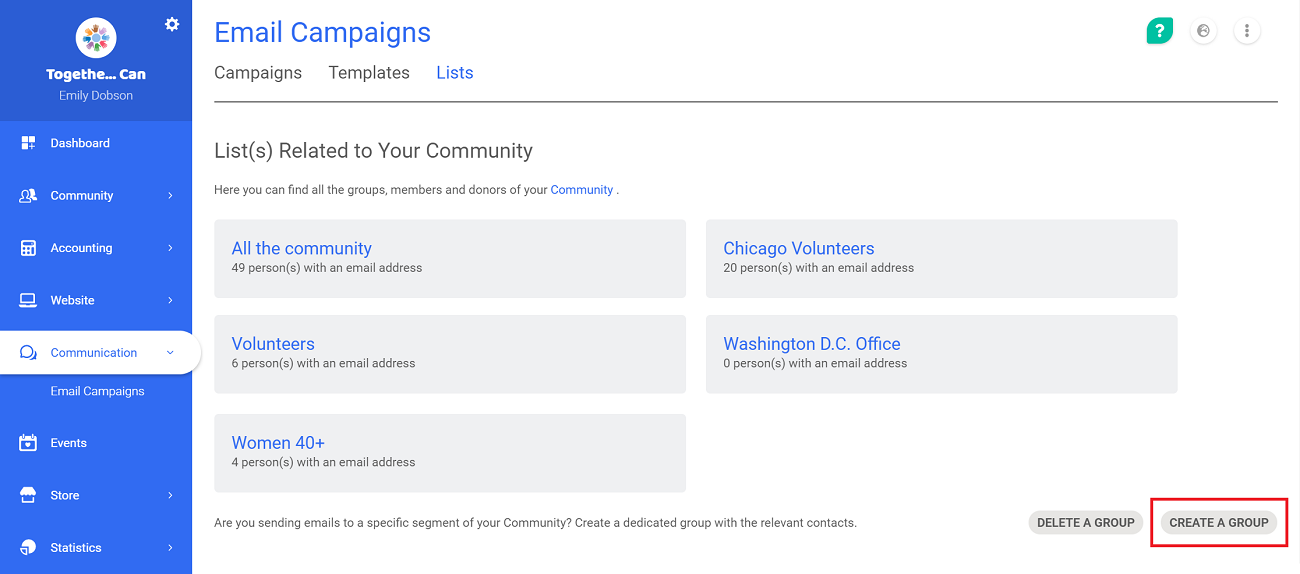 In the pop-up window, you can name the group and decide whether it will be a dynamic or regular group. You can find the difference between these two types of groups here. Next, click Continue.
If you created a dynamic group, you can next choose the rules for assignment of members into that group. Any new member that meets this criteria will be automatically added to this list.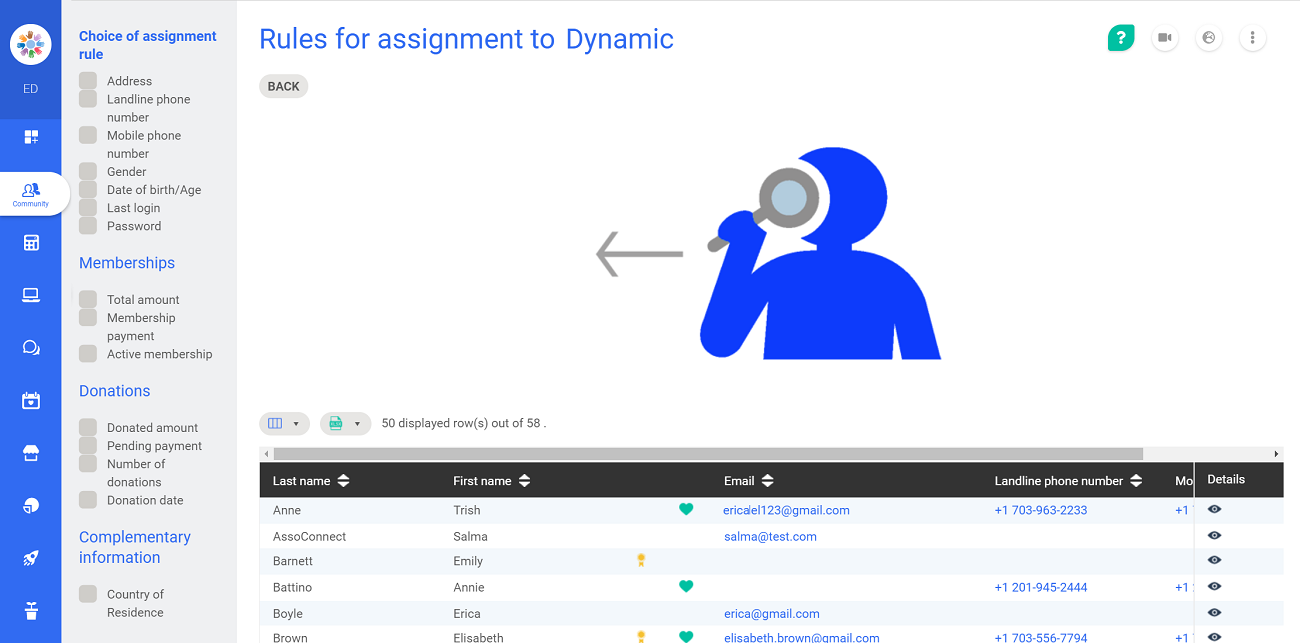 If you created a regular group, you can next choose which members from your CRM will be included in the list.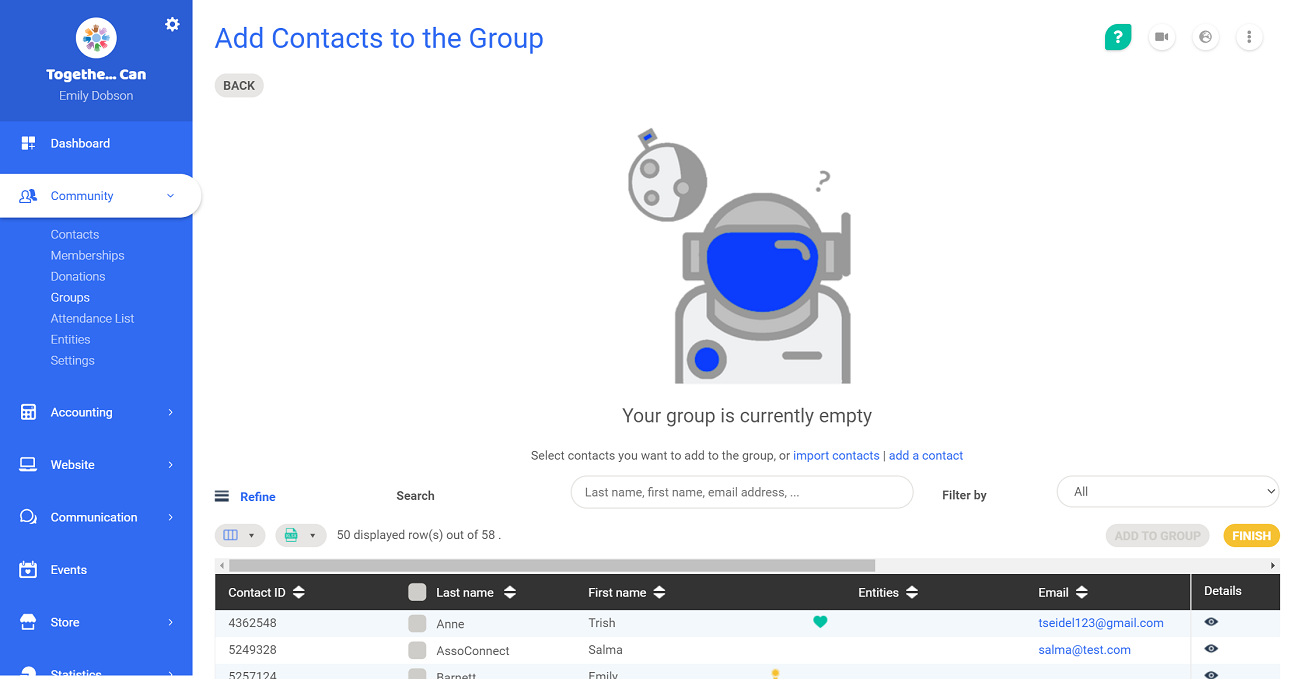 Do not forget to click Finish to create your list. After this, you can edit these lists and their members under Community > Groups.
Lists Unrelated to Your Community
These lists are manually created by importing contacts and their email addresses. You can also set up a newsletter list that will store all the email addresses of people signing up to your newsletter using the widget.
Click on Create a List and name it.

Next, you will be able to paste the email addresses of the recipients, separated by a comma or on individual lines.

Sending your Email Campaign
Return to Communication > Email Campaigns, to the Campaigns tab. Next, click on the New Campaign button.

Choose the email address of the sender. This will allow recipients to directly answer to the email address provided.
Next, fill out the email subject and choose which list of recipients you want to send the campaign out to. Once chosen, click on Continue in the top right-hand corner.

It is only possible to select one list per campaign. If you wish to include several groups/lists in the same email campaign, you can create a new regular group, which includes all the groups you wish to contact.
For example, we have created a new regular group combining both of our regular groups Kids 5-10 and Ballet Intermediate in order to only send the email campaign to all of them at once. To do so, when creating the new group, click on refine and select Regular groups. Next, type out and select the groups you wish to include: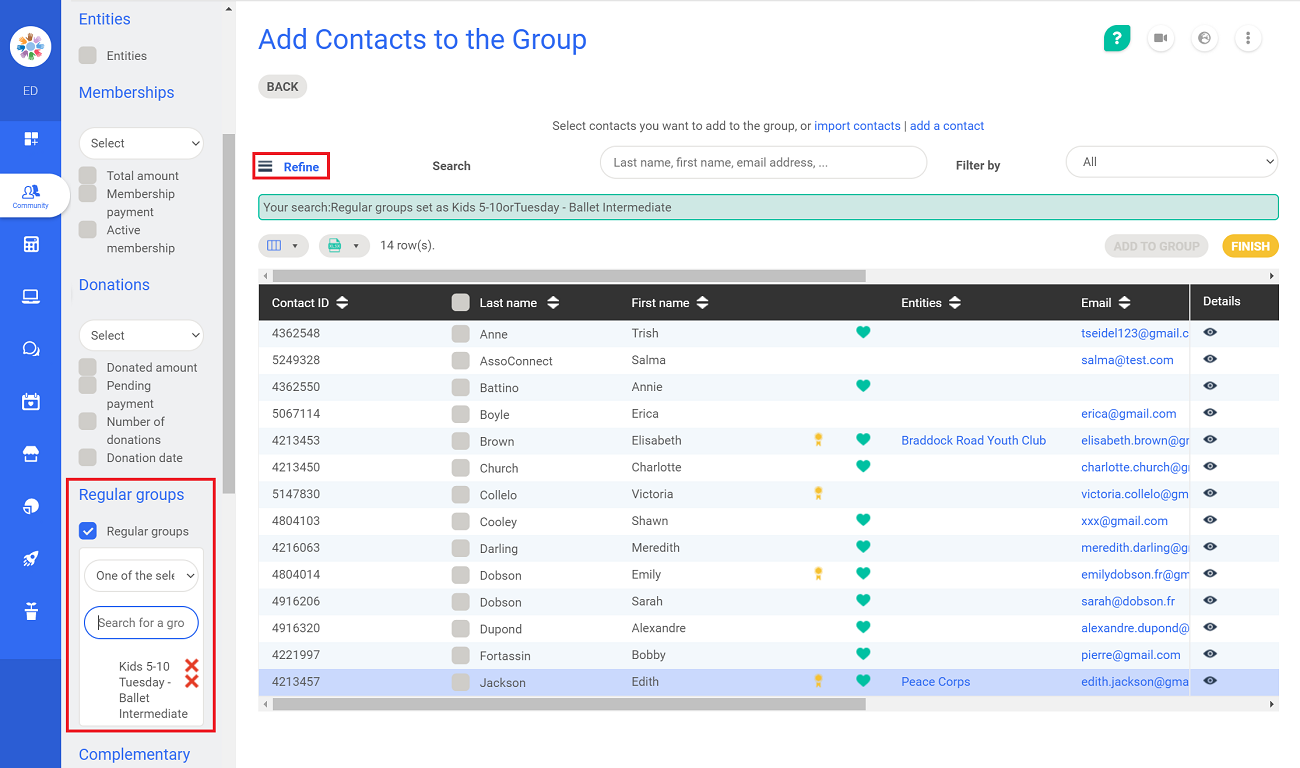 Once you've chosen your emailing list and clicked continue, you will be able to choose the template for the email, or to create a new one to start from a blank page. Next click on Continue in the top right-hand corner.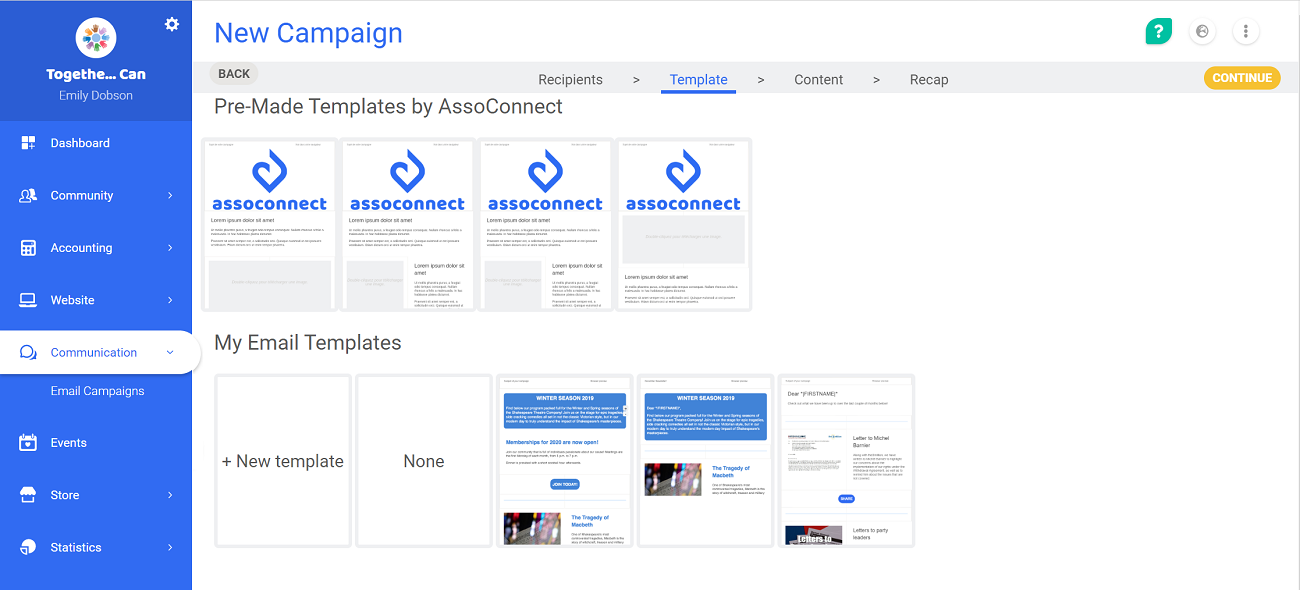 Once the template is chosen, let your imagination guide you! You can use the drag and drop system to personalize your email.
Do not hesitate to send a test email to visualize your creation before sending it out to everyone. Next, click on Continue in the top right-hand corner.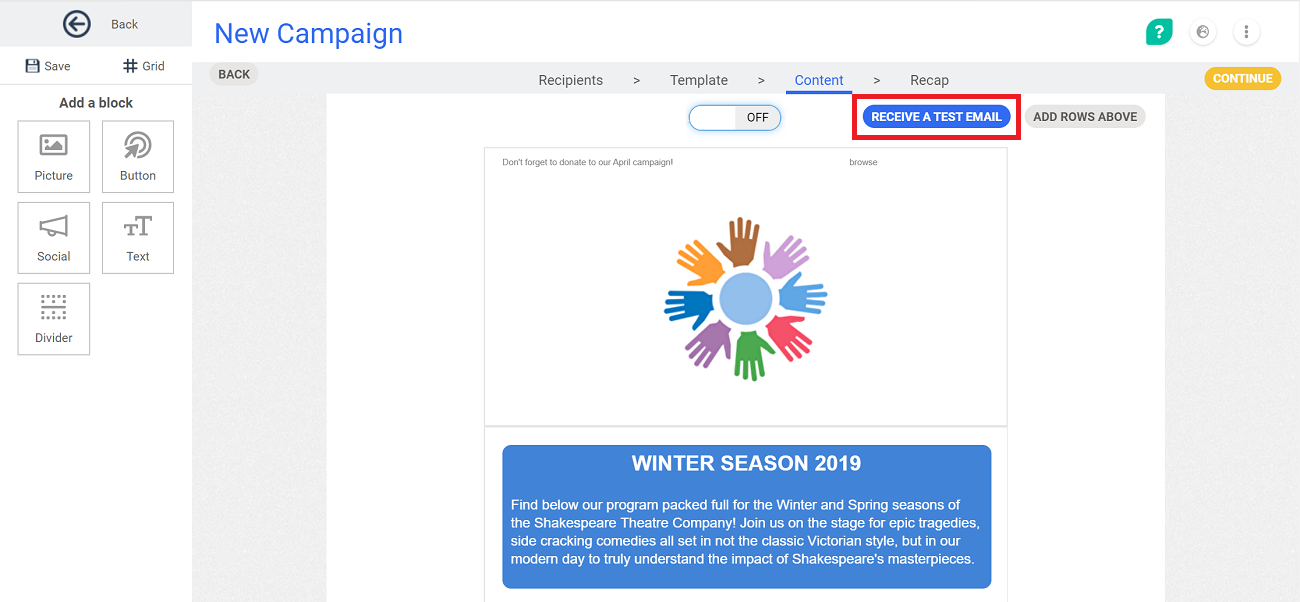 Your email campaign is now ready to be sent, you can save it as a draft, send it directly or program it to be sent later.

Please note: a campaign cannot be cancelled once it is scheduled to be sent. We advise you to send yourself a test email beforehand and to reread your newsletter before pressing Send, just in case!