Before starting
Several features within Springly allow you to share content or to communicate on your social media (Facebook, Twitter, LinkedIn, Google, etc.), and now you can manage all of them directly in the software, saving time as you will only need to do it ONCE!
Let's see how to do so...
Step 1: Go to the Social Media settings
Click on Settings, at the bottom left corner of the page. Then, go to Social Networks (either from the left menu or the middle section).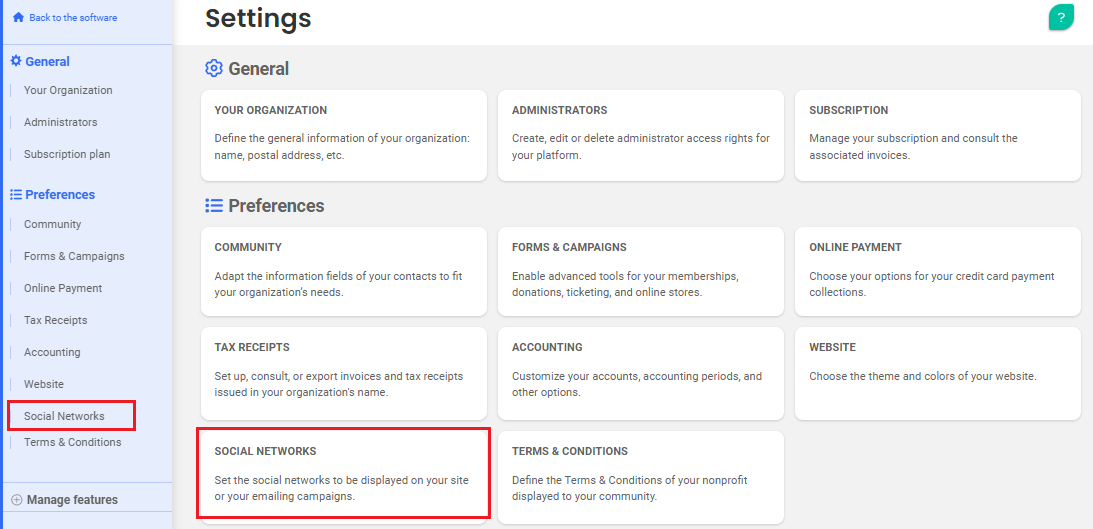 Step 2: Set up the Social Sharing options
You will be redirected to the Social Media settings. Here you can choose which social networks to enable for sharing content directly from Springly.
E.g. if you activate Facebook and deactivate LinkedIn, people will be able to share content only on the first one.
Step 3: Set up your Social Media
Here you can set up your redirecting pages (e.g. your Facebook fan page) so that users can access your social media easily.