Before Beginning
For your typical event ticketing, electronic tickets can be issued and sent to the buyers. You can also issue physical tickets.
Both physical and electronic tickets come with a QR code, and a barcode, allowing you to scan tickets at the entrance to your events.
To learn more about scanning ticket, consult this article.
This article deals with the following points:
Electronic Tickets
Using an electronic ticket
The e-ticket saves a considerable amount of time on the day of your event: you will only have to scan the participants' e-tickets at the entrance.
If you expect a lot of participants, for example several hundred, this method will be more effective than a list entry check.
Issuing electronic tickets
Go to the editing page of your event. If your event has already been created, click on the Manage button for your event and then click on the Form tab.

In the Payment Options section, go to the Receipt and Confirmation Email box. This is where you can define when to issue your e-tickets.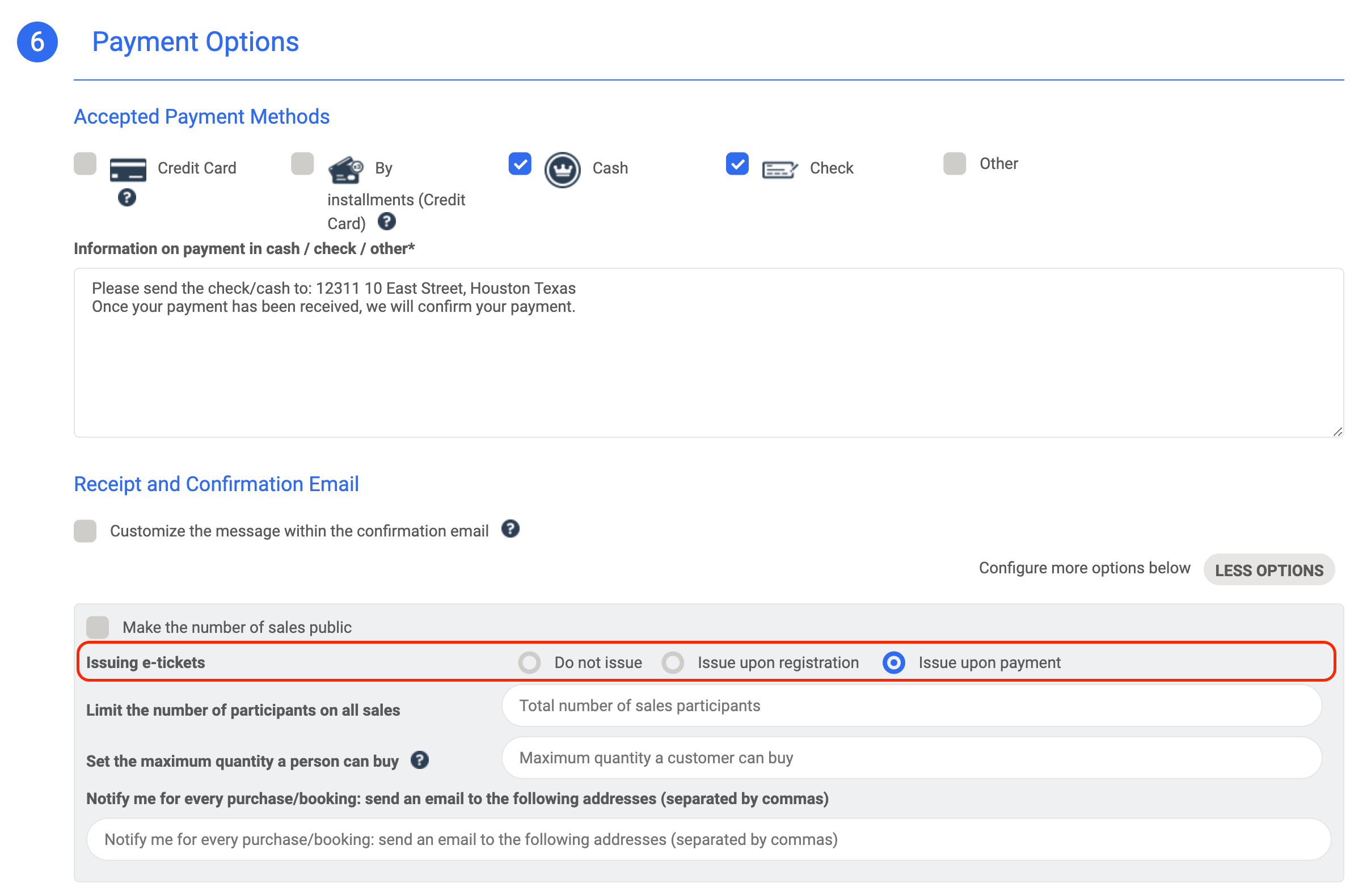 Several options are possible:
Do not issue an electronic ticket
Issue upon registration to the event, even if the payment is not settled.
Issue only when payment has been made.
Save your changes by clicking on Save at the bottom or top of the page. Participants will now receive a ticket by email if you have activated this option.
Physical tickets
Using physical tickets
Issuing ticket books makes it possible to sell physical tickets, for example via a stand or box office.
You can issue both electronic and physical tickets for the same event and sell your tickets through multiple channels.
Issuing ticket books
To issue physical tickets, go to the Communication tab of the event.
Click on create a ticket book then:
Indicate the number of tickets
Select the main service
Add an image to display on the ticket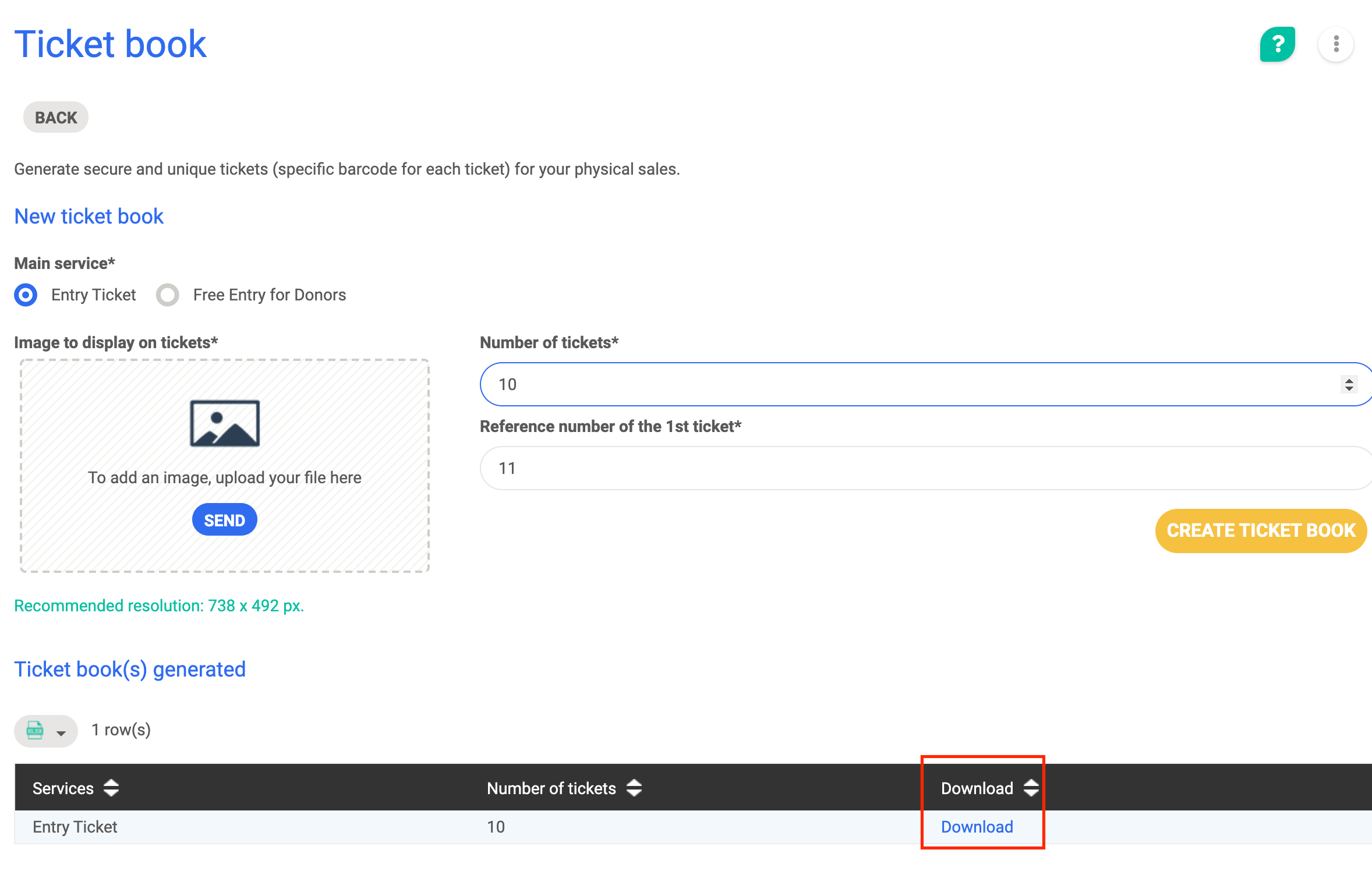 Then click on Create ticket book: your physical tickets are made! You can also download the issued ticket book from this page to print them.
When you issue a ticket book, it creates:
A transaction
As many sales as tickets issued (1 sale = 1 participant)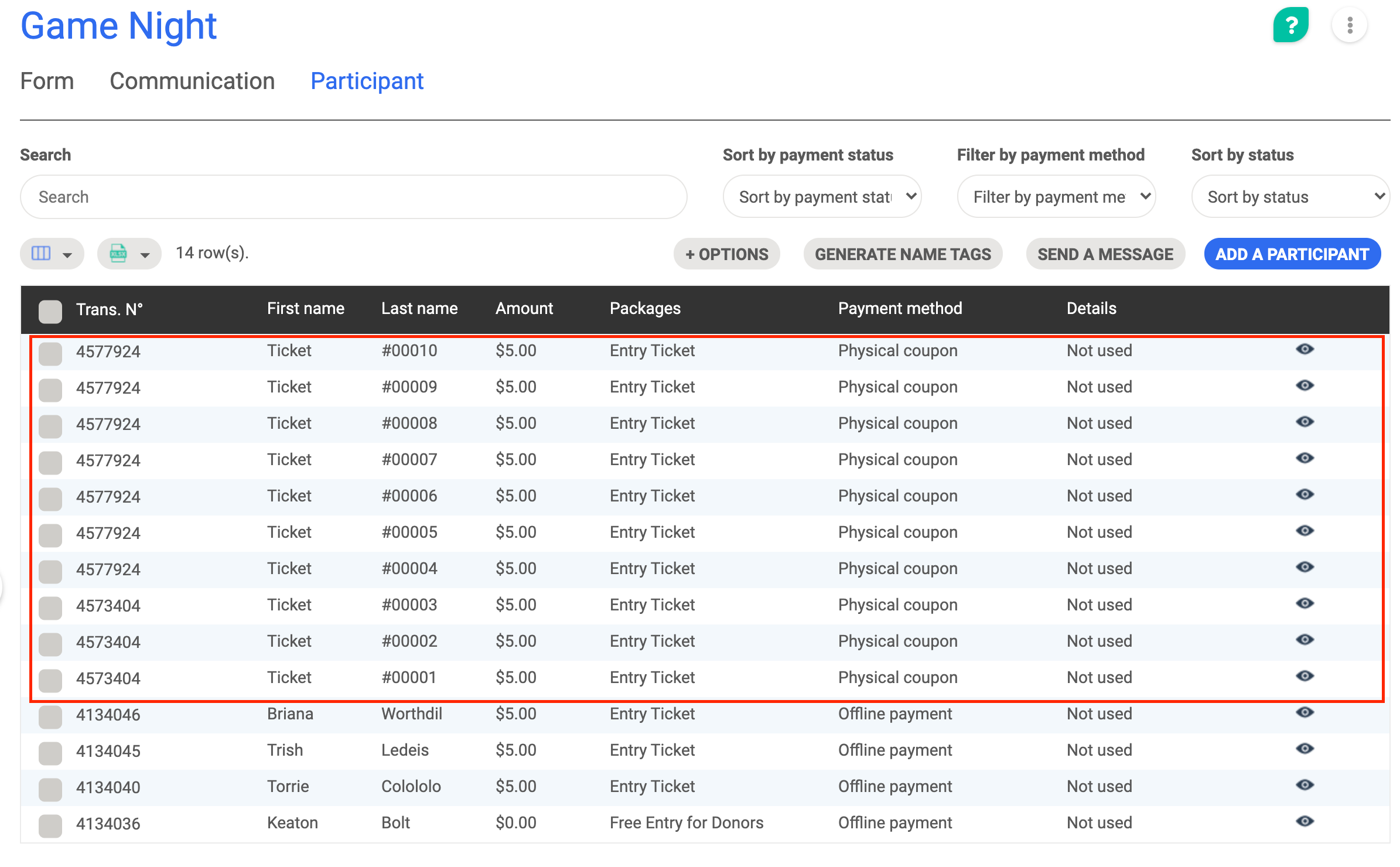 If you delete a transaction linked to a physical ticket book, it will therefore delete all sales, i.e. all lines linked to issued tickets.
Tracking scanned tickets
At the end of your event, you have the possibility to track the of used and unused tickets.
Go to the Registrants tab, click on the Information to Display icon and check the Scanned Ticket box to display this column in the list of registrants.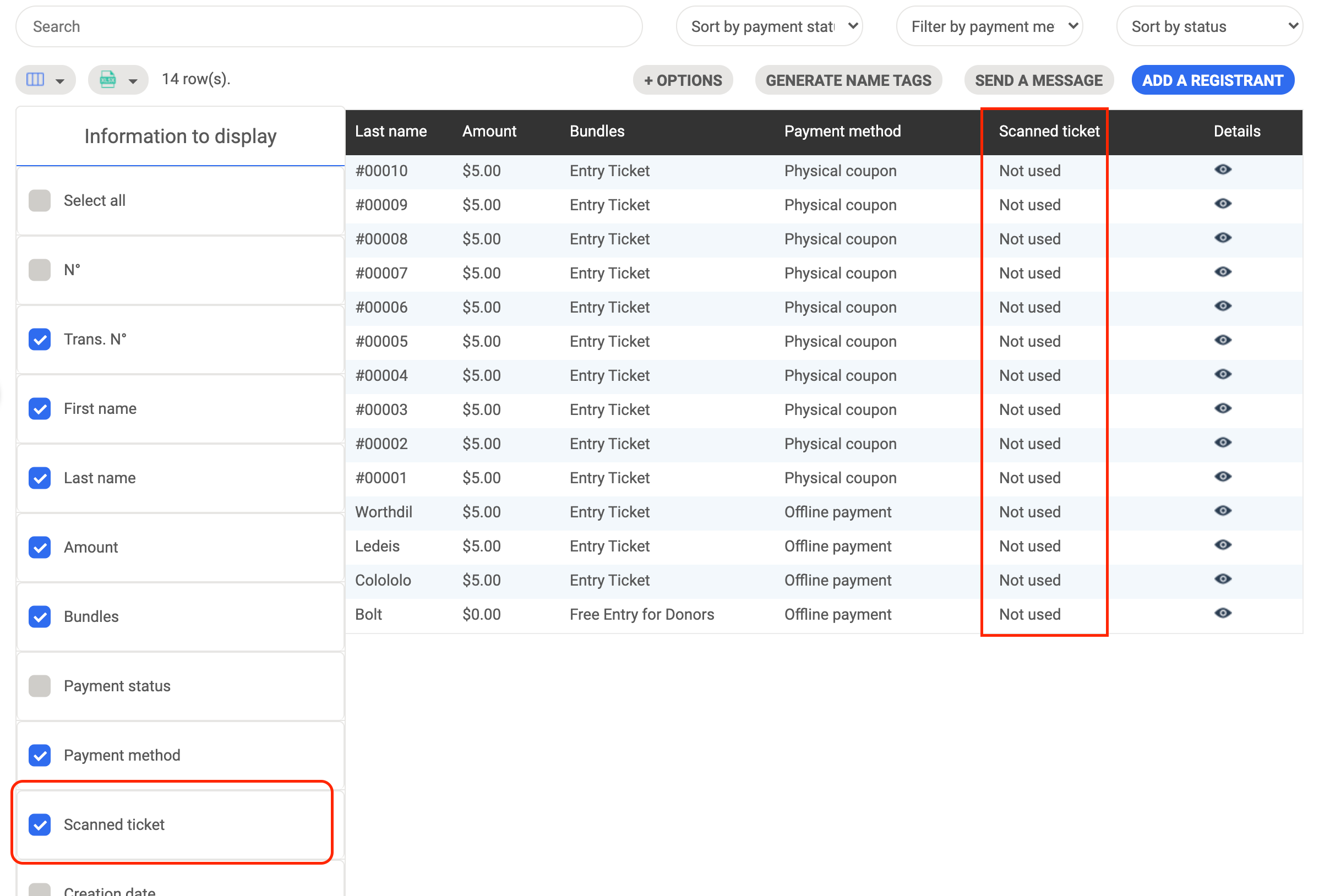 You will see which tickets, physical or electronic, have been scanned at the entrance.