Retaining your members year over year is critical for the health of most membership-based organizations. Email reminders are an easy and automated way to ensure your members are being engaged when renewal season arrives, allowing your organization to anticipate revenue from those renewing members and helping you to save time!
This article covers the following points:
Where to enable email reminders
You'll be able to activate email reminders within your new or existing membership campaigns by heading to Configuration > Membership Plans.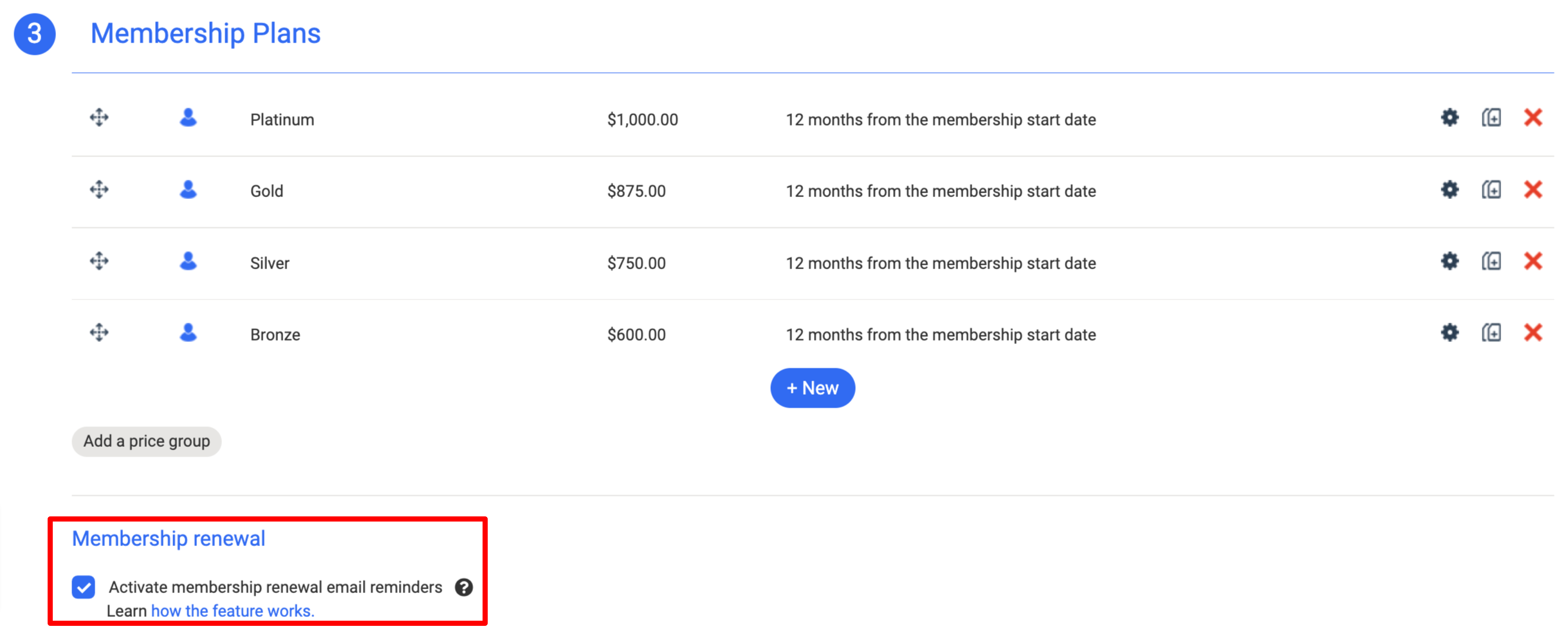 When the feature is turned on, email reminders are sent to members to remind them to renew their memberships.
When the feature is turned off, email reminders are not sent to members.
How email reminders work
Enabling the email reminders feature will trigger an automated workflow from the Springly software. Once you set it, you don't need to worry about it! We'll take it from there.
The workflow is made up of two parts that work together, triggering six emails in total. Once the member renews, the system will automatically remove them from the workflow, ensuring that they are not receiving emails that are no longer relevant to them.

Before membership expiration: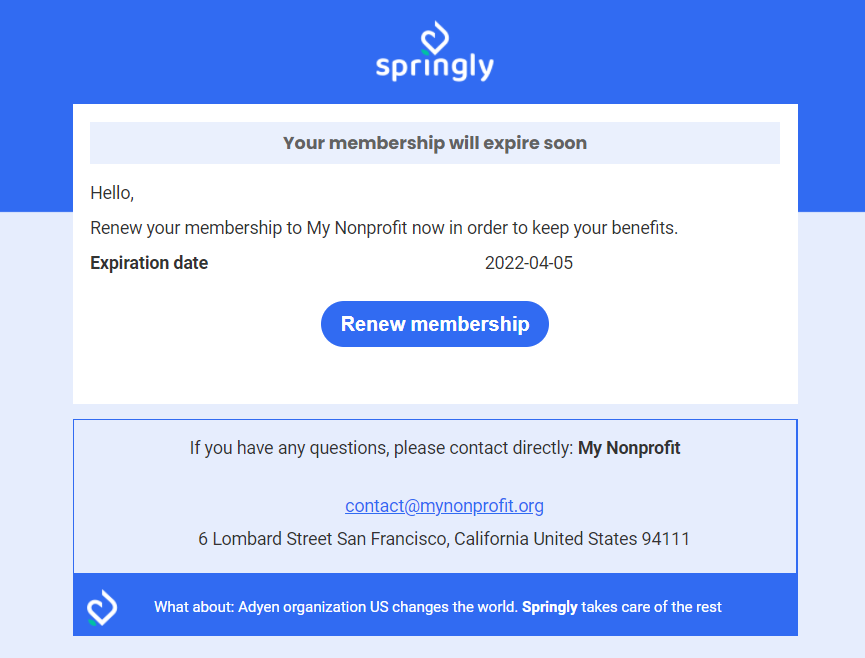 After membership expiration: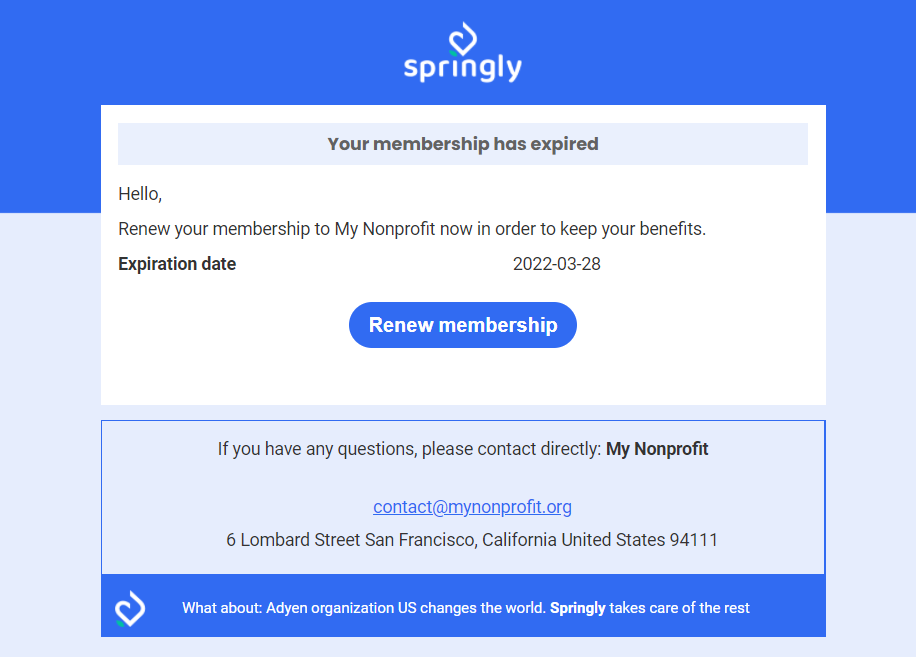 Note: The email templates are currently not customizable.
How the renewal process works
When a member clicks on the button within the email to renew their membership, they will be redirected to the membership renewal page and automatically logged into their profile. The membership form will be autocompleted for them.
Note: Automatic member login is valid using the button for 3 days after the email is sent. After 3 days, the member will have to manually log in to their account.